Lautaro Martinez's agents meet Inter amid Barca interest
They want to renew his deal and double his salary, the club wants to raise his release clause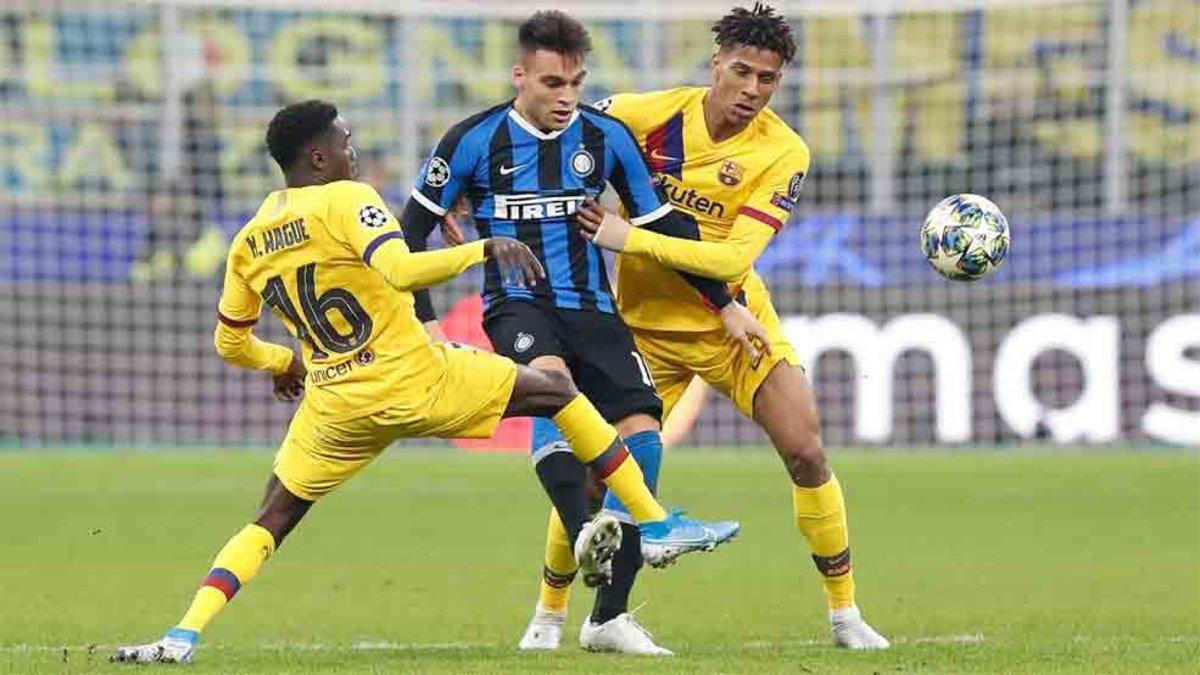 With the trauma of their Champions League elimination passing, Inter Milan and their players are looking towards the future. A future which may involve striker Lautaro Martinez, one of the stars of the team, leaving. He is looking for a better contract, while many offers arrive, including the interest from Barcelona.
The player's agents were in Milan when Barcelona were there for the game on Tuesday and that has led to all types of speculation, but for now the only information from the Italian club is that there has been contact between the agents and the club. Negotiations, the Italian press say, which are about improving his deal and raising the 111 million euro release clause.
Lautaro has a contract until 2023 and a salary of two million euros. A number his agents want to double, but Inter do not want to go that high. They want his release clause to be raised to 200 million euros, while the agents want it to stay the same.