La Liga keen to avoid another 'Eder Sarabia scenario' as clubs threaten action
Clubs have complained about the images of the Barcelona No.2 barking orders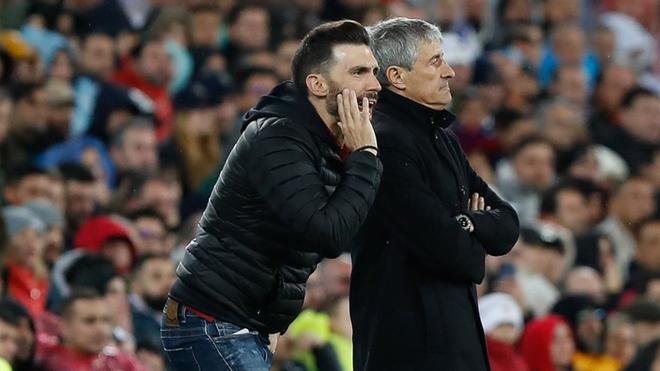 There have been a number of repercussions of the video showing Barcelona assistant coach Eder Sarabia barking orders during Sunday's Clasico loss at Real Madrid.
Images have been revealed that show Sarabia complaining and moaning about a number of players during the defeat at the Santiago Bernabeu.
According to El Periodico, La Liga have subsequently received complaints from clubs about the video and the lip-reading, which has caused controversy at Barça.
The clubs are calling for television restrictions, the report explains, saying that having rights "doesn't give (the companies) rights to anything they want, including torpedoing us."
La Liga president Javier Tebas received the complaints and the clubs are ready to act if the television providers continue to lip read the players and staff.
Among other things, they could stop letting players do the interviews after the matches, despite it being a contractual right for the companies with the rights and could lead to a fine.