Krzysztof Piatek offers come and get me plea to Barcelona
Genoa striker, Piatek, says he wants to leave the Italian side this summer and join a bigger club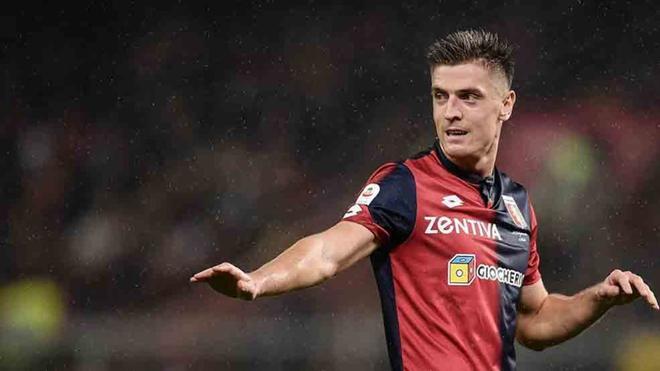 Genoa's goal-hungry striker, Krzysztof Piatek, appears to have already made the decision to leave the Italian club this summer in order to sign for a bigger team. Piatek, who signed for Genoa just last summer, is convinced that his performances in Serie A should see him move on soon.
Piatek has started the season on fire and has 13 goals to his name in all competitions. Juventus, Inter Milan, Roma and Napoli are impressed with his performances but so too are Barcelona. The Polish striker has been on Barça's radar for a while now and it seems Piatek knows this.
In an interview with 'Corriere della Sera', the striker revealed what his immediate plans are.
"To be at Genoa at this stage of my career? The dream of those who come to Genoa is that they use it as a stepping stone towards a big club. If I continue this way, I could sign for a big club. My objective is to play in the Champions League. However, before that I'd like to thank Enrico Preziosi (Genoa's chairman) for giving me the opportunity to play here. He believed in me, invested in me, and allowed me to achieve some of my goals," concluded Piatek.