Koeman 'proud' with 10-man Barça's hunger, discipline & hard work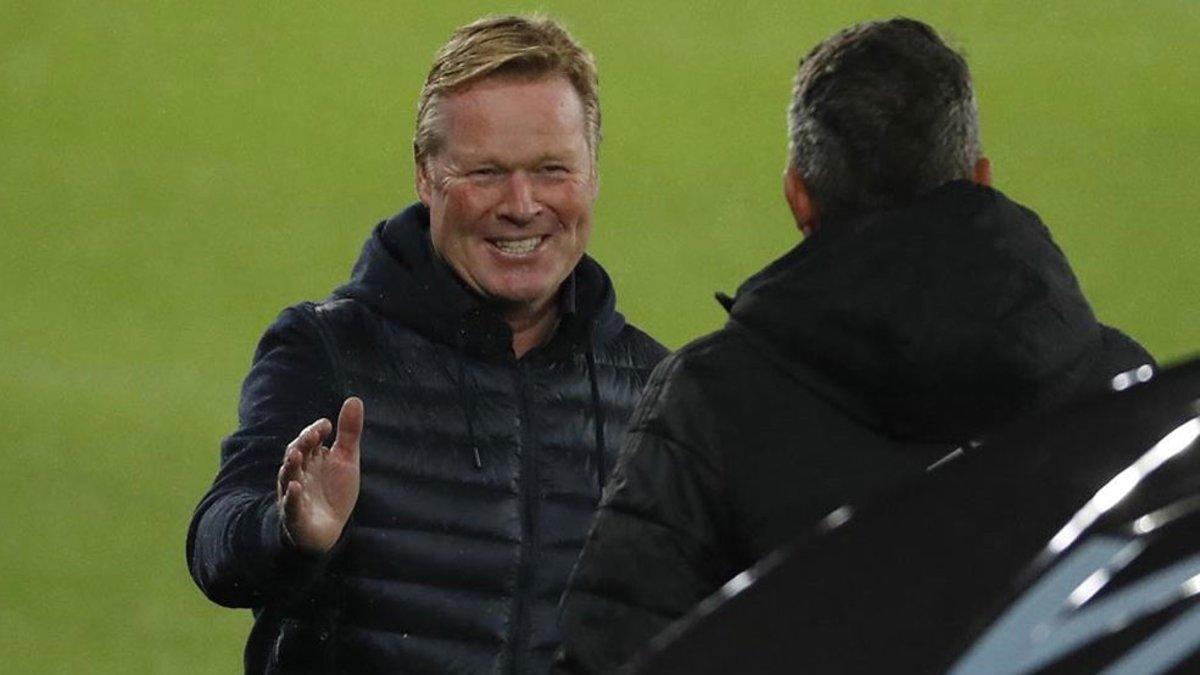 The coach was delighted as Barcelona made it two wins from two in La Liga
Barcelona overcame the first-half dismissal of Clement Lenglet to beat Celta Vigo 3-0 on Thursday and make it two wins from two under Ronald Koeman in La Liga.
"We worked really hard and I am so proud of the team today," the Barça coach said afterward. "We worked really hard. We played with a lot of discipline when a man down and even created the best chances to score. I am very happy."
For Koeman, the half-time interval, after Lenglet's red card, was key "to speak with the team and the players about the system with one less. The 4-4-1 was very compact on the pitch and I think in that sense we worked hard. Very proud to win the game. The result was fair."
On Lenglet's dismissal, he added: "You can't argue whether it's a foul or not, but you can about whether it's a booking, knowing he already had one. It was harsh, but the referee's job is hard. It was important not to complain but to speak about how we had to play with one man less. And that was the key, playing with discipline and having players in attack to make the difference."
Barça have started the season on fire with six points from six, seven goals and none conceded.
Koeman continued: "We've started really well, the results will do us good and we have to keep working hard. We can win a lot of games."
Messi and Ansu
Two players shone in the form of Ansu Fati and Lionel Messi. Koeman said they were "both very good, like the whole team" and highlighted that "Leo worked hard without the ball and that's an important factor."