Koeman: "Messi's performances could be better but he is happy"
The Dutchman believes the Argentine has more to give for Barça this season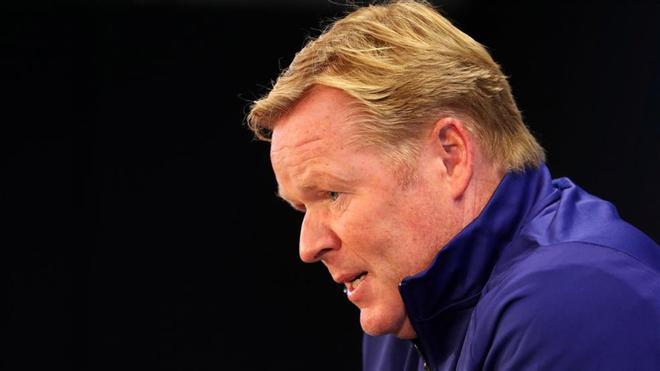 Ronald Koeman admits Lionel Messi's not been at his best this season but says he has no concerns about Barcelona's star player.
Messi goes into games against Ferencvaros and Real Madrid this week without a goal in open play this season, with his penalty against Villarreal in the first week of the season his only strike to date.
"Maybe, at the moment, Messi's performances could be better," Koeman said on Monday. "But he's happy, he's working hard and he wants to be the captain. I don't have a single complaint. He has also had some bad luck. He hit the post [in Saturday's 1-0 loss to Getafe] and on another day that goes in.
"I don't have any doubts about his performances and we're going to see him [at his best] in the upcoming games, I'm sure."
DEMBELE
Ousmane Dembele made his first start of the season in the defeat to Getafe on Saturday and Koeman was also asked about the Frenchman.
"Ousmane is working well recently," he added. "I agree that in the first half he lost the ball too many times. That's also his way of playing, taking risks, coming inside, a lot of people in the middle ... that's why I said play more open, create space to try and play.
"He was better in the second half, in the 20 minutes he played. He's another member of the squad working hard for his minutes. There is competition in attack and I can choose between seven or eight players."
Koeman also said he's not worried about his side's firepower after failing to sign Memphis Depay: "No, I am not worried about a lack of goals. We have played four games, scored eight goals. I don't know if another team scored eight goals in four games. We have had four hard games, so not worried. We have enough quality in attack to score"