Josep Bartomeu: The Clasico will go ahead
The Barcelona chief said that the match will not be postponed again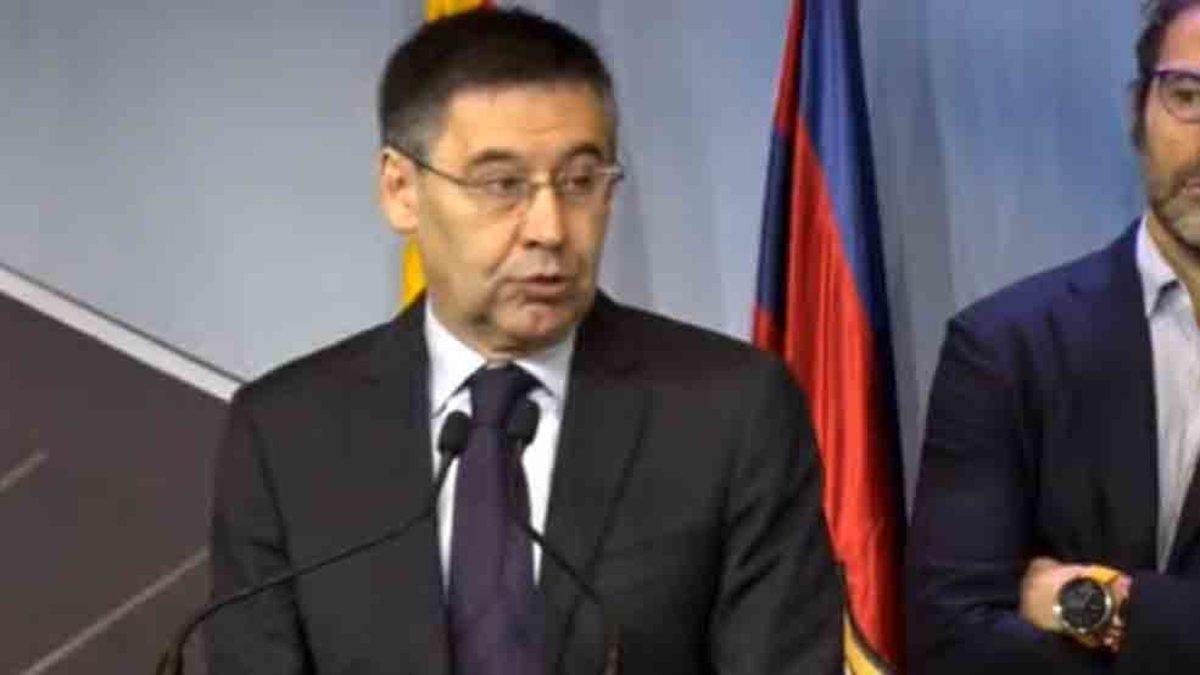 Barcelona president Josep Maria Bartomeu spoke at the Christmas media party. Bartomeu said 2019 is a year to remember, among other things, for the club reaching 112 years old, for it being 25 years since the Barca Foundation was created and the 10 year anniversary of the famous sextuple.
"We're still convinced that our model of formation, both sporting and human, is still relevant and the most important pillar that marks our history and the future of our club. We're very proud," said Bartomeu.
On Messi, who won his sixth Ballon d'Or, he added: "He should get more. I'm sure he'll end up winning more. Leo keeps fighting and working for the club to be better and have more success. Messi took over from Ronaldinho and sicne 2004 we've not stopped winning and winning, more titles than any club."
On the Clasico: "We want barcelona to win with the support of the players and the fans and that between all of us we make the Clasico a party of sport and respect, calmness for everyone. The Clasico will be played, it won't be postponed again. It's the responsibility of everyone that it's played. The Camp Nou is a place for free expression. We're living in a tough time, but it's all compatible with football if the protests are peaceful. Barcelona are preparing as normal. Everyone should come to Camp Nou as normal, with friends, with family."