Jordi Alba's latest hidden dig at former Barça coach Luis Enrique
Alba highlighted Barça's teamwork under new coach Valverde
He also praised former teammate Jeremy Mathieu's performance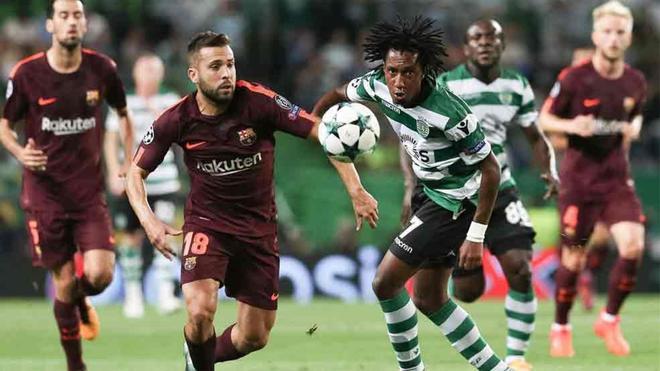 Barcelona defender Jordi Alba remembered former manager Luis Enrique once again after his side's 1-0 win over Sporting Club on Wednesday in the Champions League.
Alba highlighted the work being done by Ernesto Valverde, compating the situation to the one last year under Luis Enrique.
"This year we're playing as a team," Alba said. "This year we are all a great team, we are all really involved. Valverde doesn't get involved in what happens in the dressing room, it reminds me of the first year I arrived here."
Asked about the number of own goals in Barça's favout, Alba said: "Those goals also count. The opposition sit back towards their own goal more and more and it's normal that it happens."
After, he spoke about Jeremy Mathieu, who now plays for Sporting: "He's a great person, he deserves the best and he played really well today."