Jordi Alba: "It would be good if Messi came back -- for Barcelona and for him"
The defender would love a Spotify Camp Nou reunion with the Argentine this summer
Jordi Alba referred to Leo Messi's future during an interview on Risto Mejide's show 'Viajando con Chester.' The Barcelona full-back doesn't know what will happen with the Argentinian, but he is in favour of his return to Spotify Camp Nou.
"I would like him to come back, but I don't know if he will," Alba said. "We haven't spoken about it because he has a contract with PSG. I would like him to come back. It would be good for the club -- and for him."
However, Alba acknowledged that Messi's adaptation to Paris has improved: "He is happy in Paris. The first year he didn't have a good time, it was difficult for him to adapt to life there, but I have spoken to him and this year he has been much better."
The goodbye
The Barça defender also explained how he experienced the moment when he found out that Messi wasn't going to continue in 2021.
"I had a terrible time," he added. "The day it was announced, I spoke to him in the morning and he told me he was coming from Ibiza to sign (a new contract). Then I saw the news with my wife and I didn't believe it. I was perplexed for two minutes. It was hard because we have a great relationship. I couldn't believe that Leo was leaving Barça."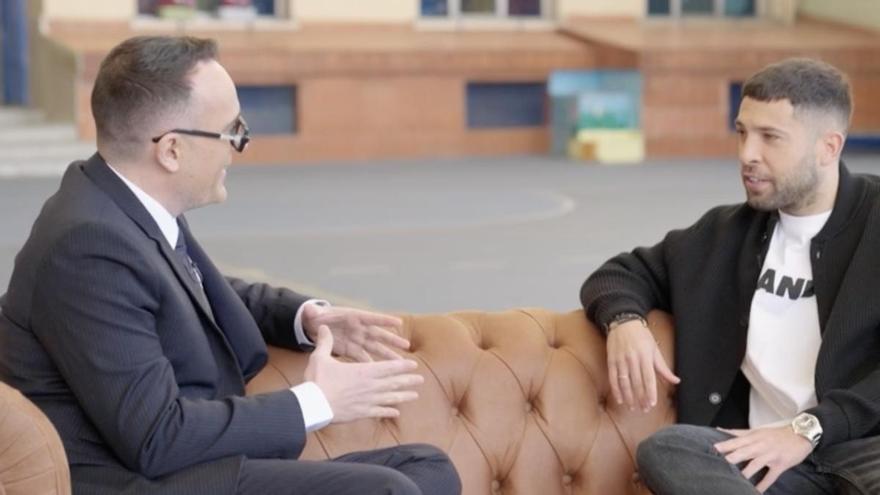 Once his departure was confirmed, Alba didn't try to dig too deep into what happened. He explained: "I called him and he told me that it was not possible. I didn't go into details because only he and the club know what happened.
"I don't know why he couldn't stay. There are a lot of questions you can ask yourself, but I don't have an answer. I know he had a hard time when he left. We haven't talked about it again. He had his children here, his wife, his family, his friends... we won many things thanks to him."