Johan Cruyff Avenue, Estadi Johan Cruyff... how Barcelona are paying tribute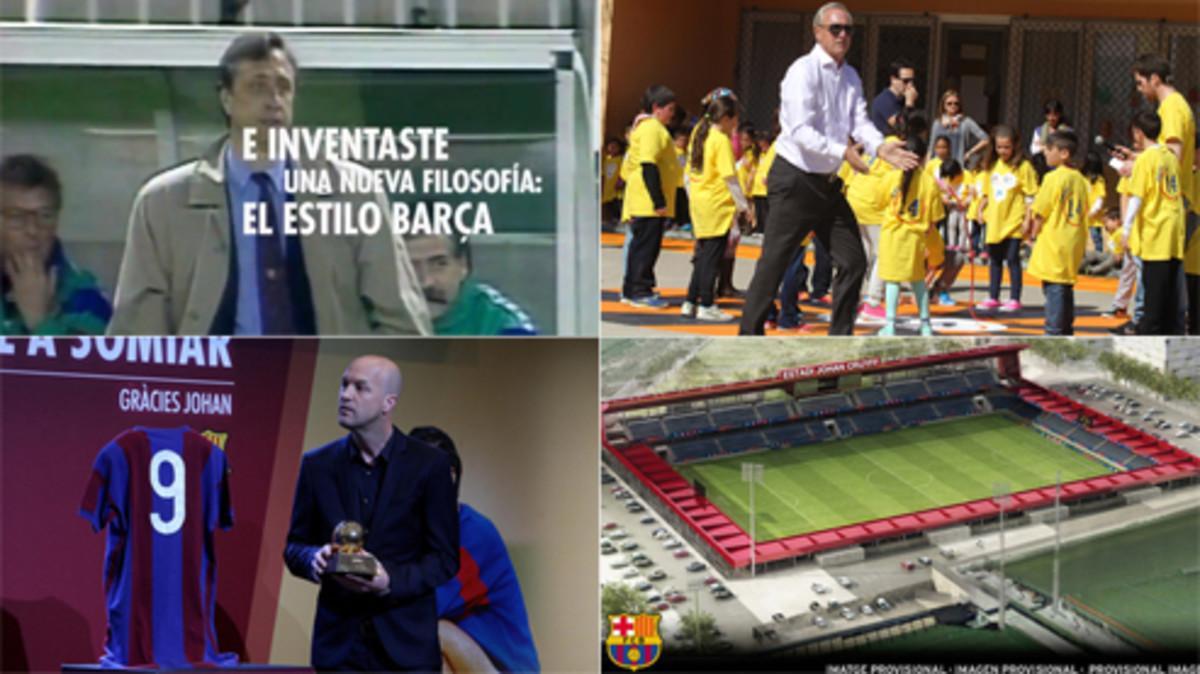 On Saturday March 25 the club announced the various changes they are making to pay tribute to the late Dutch legend
Bartomeu announced that the name of the new Miniestadi, where Barcelona B play their matches, would be named Estadi Johan Cruyff
On Saturday March 25 Barcelona revealed that the name of the road the club's Camp Nou address is at will be changed in homage to Johan Cruyff. Aristides Maillol will change to Johan Cruyff Avenue, if the council allows it.
In an event with Jordi Cruyff, president Josep Maria Bartomeu and vicepresident Jordi Cardoner, Barcelona paid tribute to the late Johan Cruyff, a year after his death, and took advantage of it to announce the changes they would be making in his honour.
Bartomeu announced that the name of the new Miniestadi, where Barcelona B play their matches, would be named Estadi Johan Cruyff. It will have capacity for six thousand spectators and is likely to open at the start of the 2017-18 season, and be situated at the Joan Gamper sports complex where the first team train.
"It is an honour for me to say the name of the stadium we are building at the training ground will no longer be the Miniestadi, but from now on will be the Johan Cruyff stadium," said Bartomeu.
"The club will also launch the creation of a commemorative statue in honour of Johan Cruyff which will be placed at the future Camp Nou."
Cruyff will be present in other aspects too. There will be a statue in his memory, like that of Ladislao Kubala in front of Camp Nou. In the Barcelona museum there will be a special space for Crutff where an original shirt he wore during his time at Barcelona and one of his three Ballon d'Or's he won will be placed. The one he won in 1973-74, as a Barcelona star.