Joan Laporta: We're putting Barça back onto the world stage again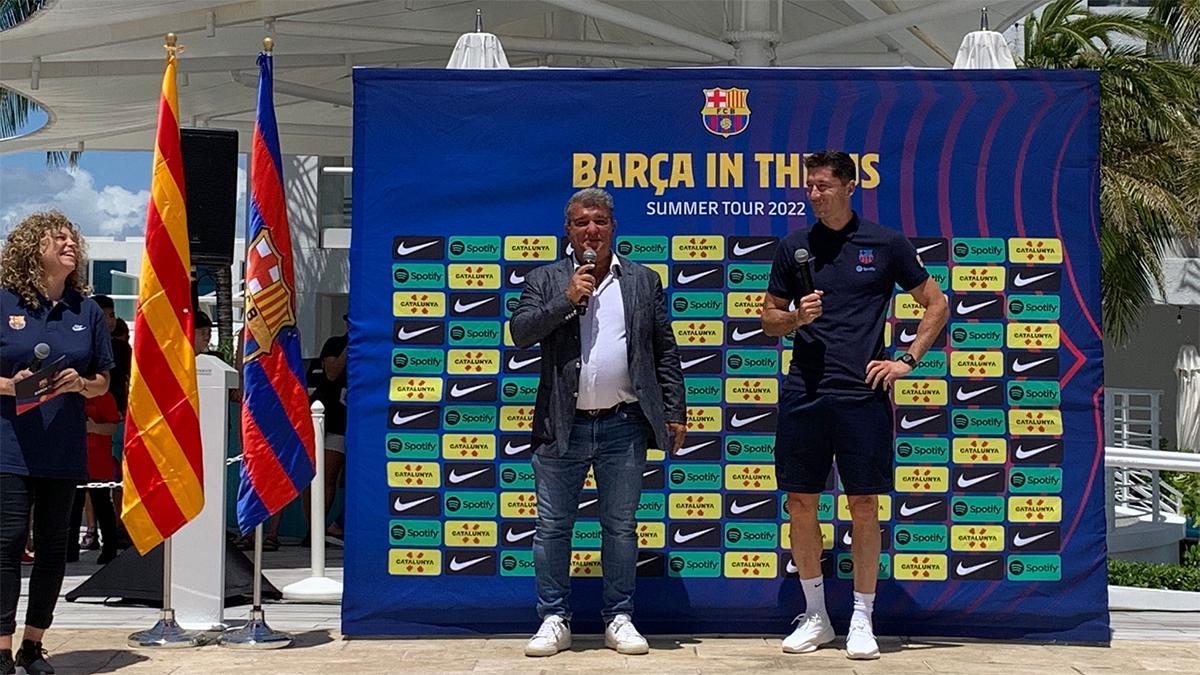 The president was delighted to welcome Lewandowski to the club on Wednesday
Barcelona president Joan Laporta, at an event in Miami - where Barcelona played their first friendly yesterday - was delighted to welcome Robert Lewandowski to the club. "We are very content and grateful to Robert," he said. "This man has made an extraordinary effort, we are very proud that you've come to play with us."
Laporta insisted that Barça are building a squad which will be able to fight for every title. "We are trying to make a team that's increasingly competitive, we are progressing very well," he continued. "I want to thank the sports department for the work they've done, led by Mateu Alemany and Jordi Cruyff and sporting vice-President Rafa Yuste, for this signing which has had an impact on world football."
The Barcelona chief insisted on the idea that the club are recovering their privileged position which they had lost in world football.
"We are recovering the our weight and putting Barça back into the spotlight again. We will keep making a team that's more competitive, in line with what we can manage to do."
The signing of the Polish striker was made official on Tuesday night.
He cost Barcelona €45 million plus €5 million in variables and the Polish goalscorer has signed a four-year deal with a €500 million release clause. The clubs arrived at the basis of a deal on Friday and the player flew on Sunday to join the tour of America.