Joan Laporta: Jordi Alba has helped Barca financially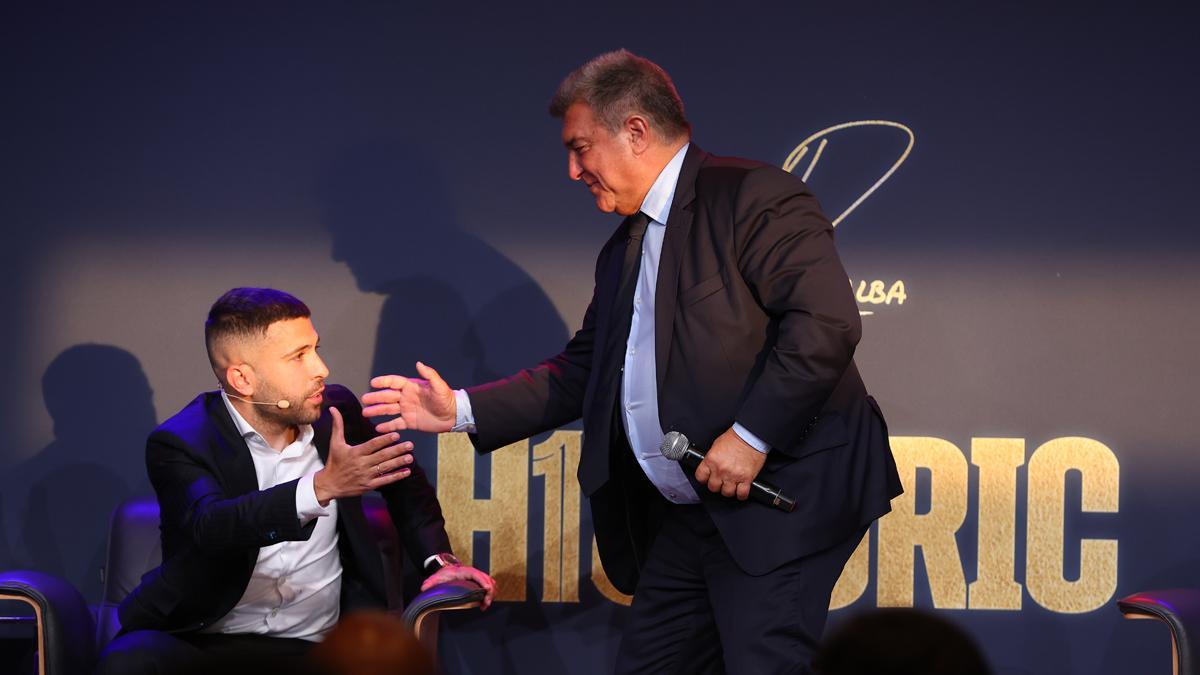 The Blaugrana chief said the left-back has made an unselfish decision
FC Barcelona president Joan Laporta said on Thursday at Jordi Alba's farewell ceremony that the academy player "has shown his great commitment" to the club by "helping it financially".
"I want to highlight one thing that I was just talking about with your representatives," Laporta told Jordi Alba. "In addition to everything that has been said, you have shown your great commitment at this time when you are helping the club financially."
Laporta added that "few people or football professionals are capable of doing this. Jordi, on his own initiative, of course has a good contract, which he has earned, he will continue his career because he still has a few years left, but he has had this deference, out of Barcelonismo, to help the club financially. He has given up an important part of his salary", said Laporta.
The FC Barcelona president concluded by saying that he did this to "give us leeway on the issue of financial fair play. And I say this with pride because it shows Jordi's personality. You are part of our badge. We are here for whatever you need".