Joan Laporta: I'm sure that Florentino took it well
The Barcelona election pre-candidate put up a big banner of himself near the Bernabeu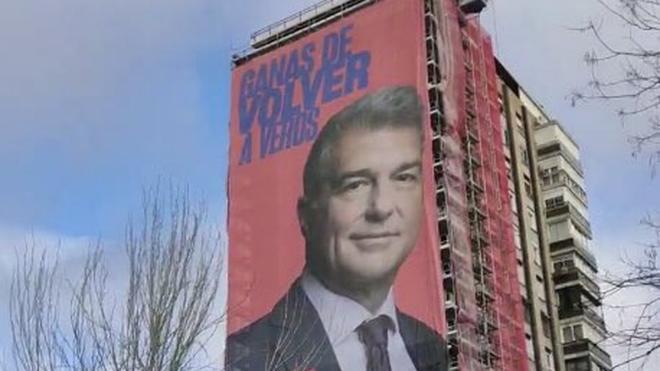 Joan Laporta, one of the hopefuls to become the next Barcelona president from the election on January 24, thinks that his decision to put up a massive banner of himself near Real Madrid's Santiago Bernabeu should be taken in good humour.
He said that if he was Madrid chief Florentino Perez he would have "taken it in good humour."
"We've always had (when I was president before) a good relationship as an institution," said Laporta. "On top of that you can take these things with a sense of humour."
The poster said: "Looking forward to seeing you," and was part of his advertising campaign for the elections.
"It's our style, our way of being, and way of giving pride back to Barcelona fans," added Laporta. "It was done not trying to offend, and to promote our candidature in Madrid, don't look for other reasons because there aren't any."
LISTEN TO A NEW FC BARCELONA PODCAST IN ENGLISH