Javier Tebas blasts Gerard Pique and says he may be punished
The LFP president says the competition committee will look at the celebration vs Espanyol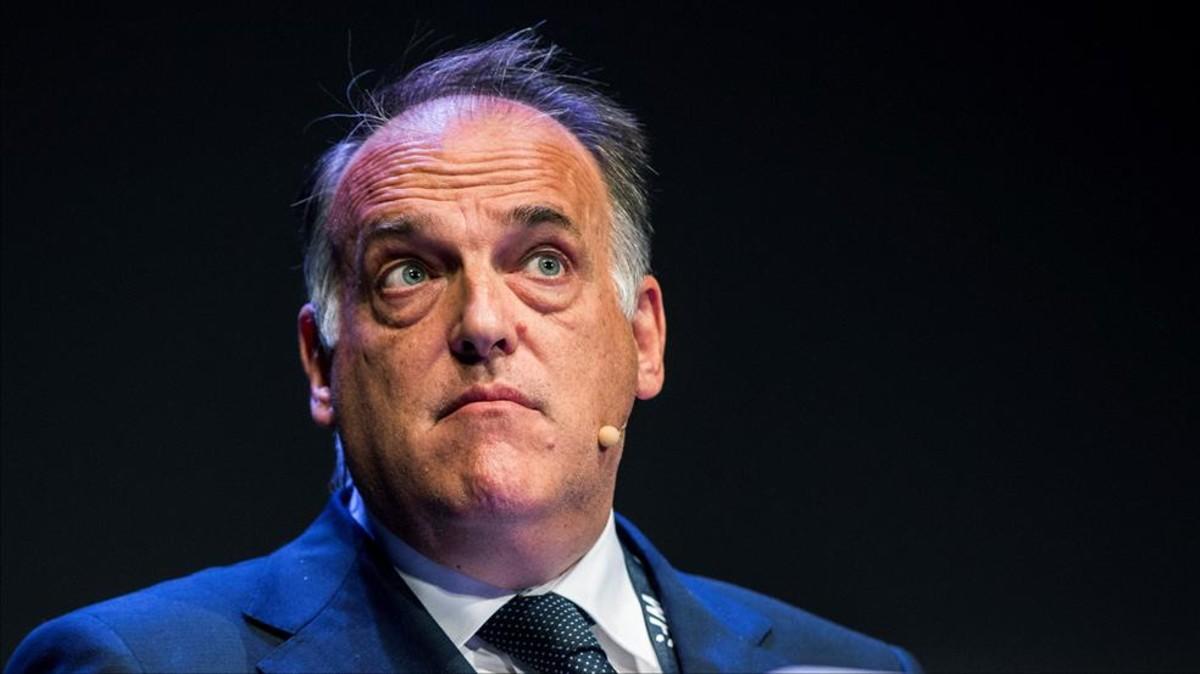 Javier Tebas, La Liga's president, hit out at Gerard Pique after his celebration against Espanyol on Sunday, shushing the fans.
"The committee will rule if the gesture is punishable, but we will take it to them for them to make a decision," Tebas said.
"The regulations make it possible that certain ways of celebrating goals can be considered a provocation."
"We have to highlight the fact Espanyol worked well and until that moment, Pique's goal, there was not a single insult aimed at Pique's family, which is something La Liga was worried about.
"His provocative gesture made the fans react and come out with intolerable insults.
"It's been done (the celebration) before but on few occasions has it generated widespread irritation. We should avoid celebrations that irritate people."