Javier Mascherano: Heading to the United States
The Argentine wants to keep playing, but in the USA
Mascherano has told the club he is planning on leaving at the end of the season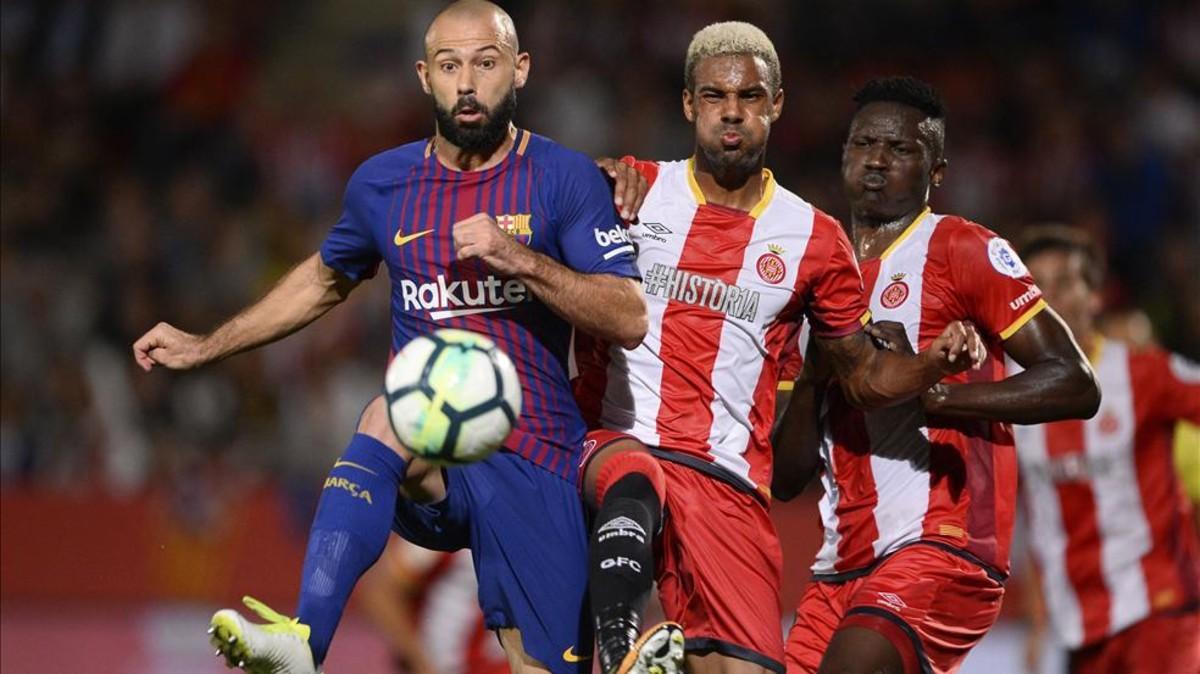 Javier Mascherano is set to leave Barcelona at the end of the season. That's what he's told president Bartomeu, who reiterated to him that if he wants to leave he will be able to, with Mascherano planning to continue his adventure as a player in the United States. He took the decision a while ago although the destination was to be resolved.
Options
The USA is a path that various other players have taken. Money is important as Mascherano would have to abandon Castelldefels and uproot his family to go, but he is also interested in the location.
Mascherano has told Barcelona he does not want to go to China, Qatar or other exotic locations to earn a super-wage. His desire is clear. If a franchise in the USA meets his demands, Barcelona will let him go. In the opposite case, he will continue at the club. Open doors and absolute willingness to comply with a player who has given his all to the club.
All parties agree Mascherano's future will not be an object of debate or will condition a special season, with Valverde starting his era and the World Cup at the end of it as a grand finale.