Italian reports suggest De Vrij could move from Lazio to Barcelona
The Lazio defender is said to be one of Barcelona's summer window targets
The two Milan sides are also interested in signing the forward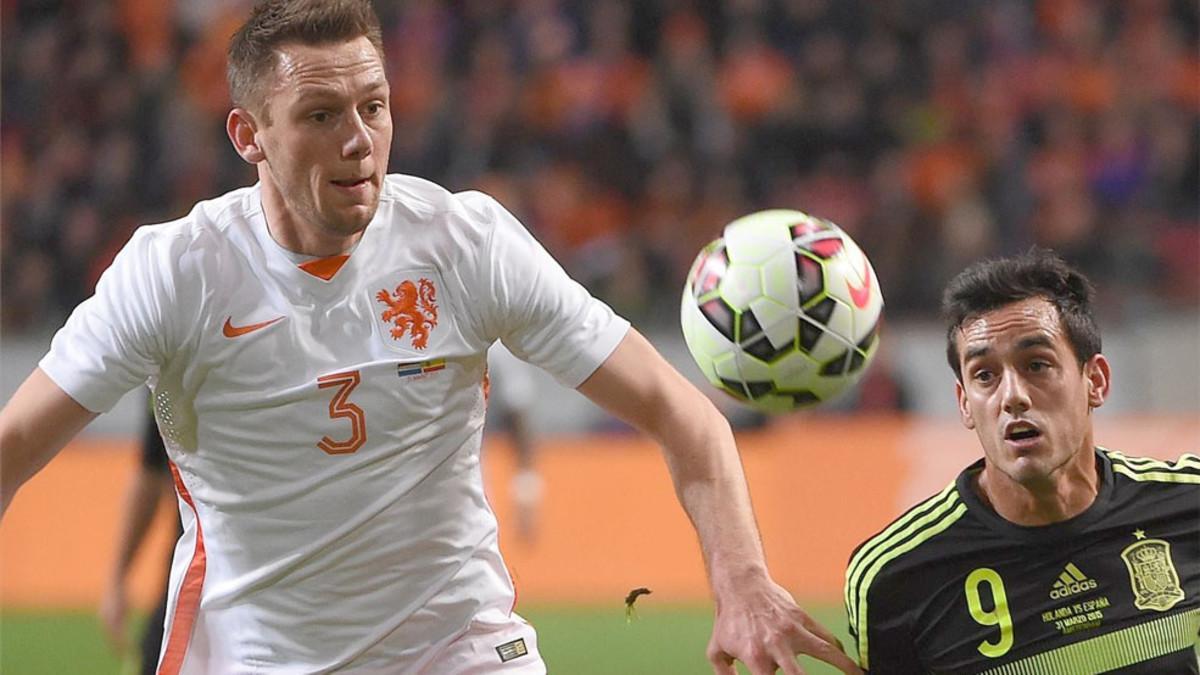 With the future of Masherano in the air and with Mathieu a foot and a half out of the door, a central defender will be one of Barcelona's transfer market objectives. One of those is Stefan de Vrij.
De Vrij, 25 and 1.90m tall, is a Dutch defender playing for Lazio. Capped 30 times by his country he arrived in 2014 in Italy from Feyenoord.
He missed several months out injured this season but the truth is that when he is fit he is first choice.
His good season has not gone unnoticed. Both Milan teams want him according to reports in Italy, and the same reports suggest that Barcelona and Atletico Madrid want him too.