NEWS
Internal debate at Barcelona rages on over Iñaki Peña's future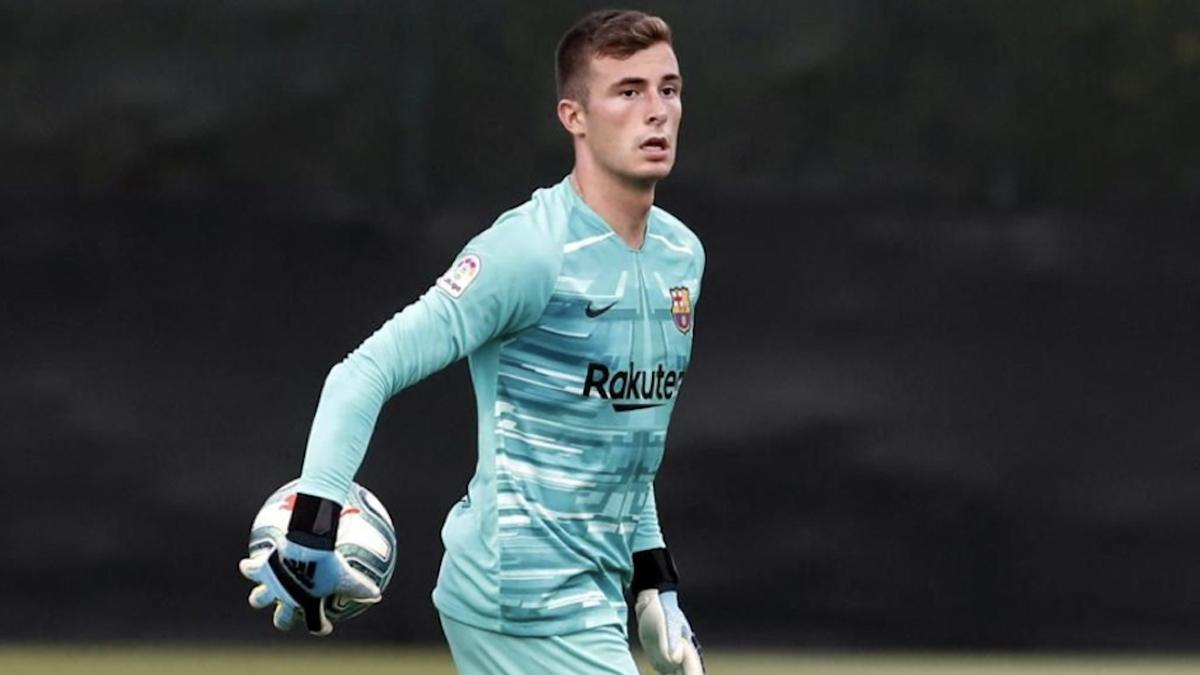 The young goalkeeper is ready to take the next step in his career
Barcelona goalkeeper Iñaki Peña's future at the club is unknown. The promising stopper has proven with the B team he's ready to take the next step in his career. The ball is now in the club's court. As the resolve what to do with Neto, there's an internal debate at Barça about what role êña should play, who could leave if he does not feel backed.
A few months ago, Neto's departure this summer was a given. Therefore, the option of Peña becoming the No.2 was gaining ground. However, the club have not been able to place Neto and he could continue. The reason being coach Ronald Koeman wants an experienced backup keeper. That's to say, even if Neto goes, he would prefer Barça to add an experienced option. If Neto stays, Peña's first-team chances disappear.
The club have a different idea. They have confidence in Peña and believe now's the time for him to show it. They feel he's ready to take on Neto's role. They believe any other decision could see the young goalkeeper leave. As explained a few days ago by Mundo Deportibo, Peña could leave if the club's plans don't satisfy his ambition.
In that scenario, it remains to be seen what the club would do. The goalkeeper is not short on offers. A loan could be a short-term option, although it's still not been talked about. What's clear is that letting him leave could come back to bit Barça in the future due to the promise he has always displayed.