How Endrick had his Camp Nou 'debut' during Barça vs Napoli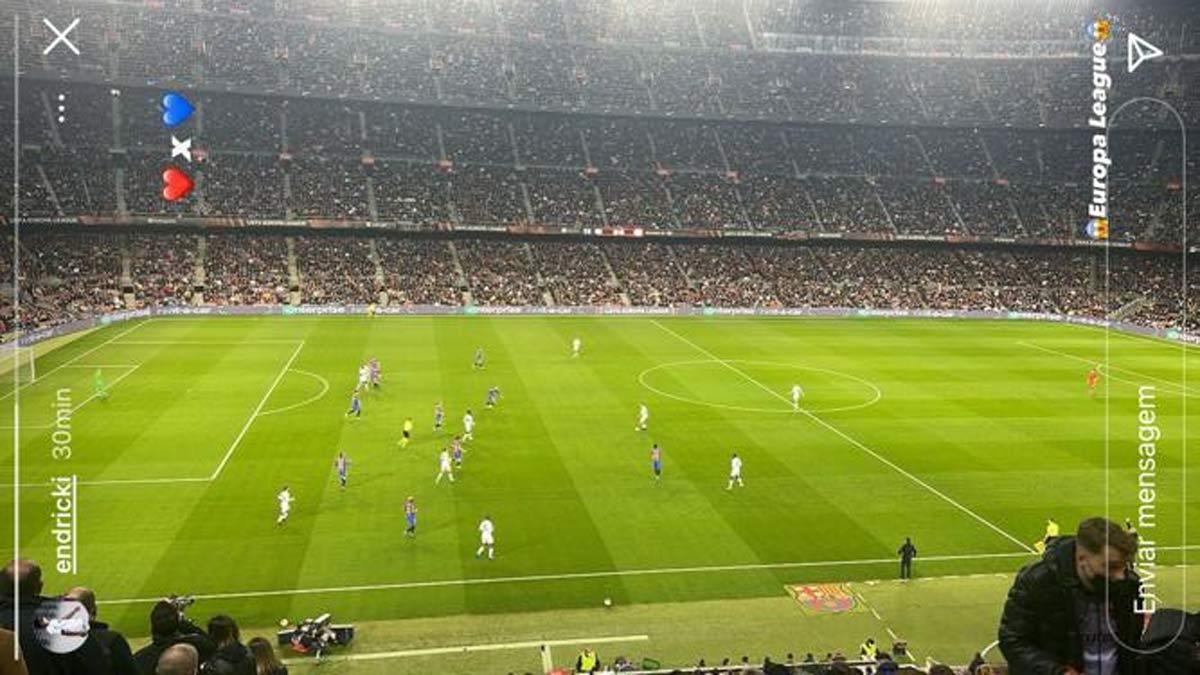 The Brazilian teenager was in town for some holiday and to watch the game
Brazilian starlet Endrick was at Camp Nou to watch the clash with Napoli, as SPORT revealed exclusively. He saw the game in the stadium with 73,000 other fans, as Barcelona made their Europa League bow.
The Brazilian player, at Palmeiras, posted a photo of the game on his Instagram account. He had spent a little while doing tourism and being with his family in the Catalan
capital on holiday.
Endrick, with his father Douglas, mother Cintia, and brother Noah, landed on Wednesday night and saw some sights on the day before the game.
The 15 year old forward went to Plaza Real, and ate paella in Can Majo, by the sea.
His family were happy to be in town and showed so on their social media accounts. He will have some rest before going back to Sao Paulo where he has an important publicity event on Tuesday.
He also went to Paris earlier the week to watch PSG beat Real Madrid 1-0.