Hirving Lozano's father confirms contact with Barcelona
The Mexican forward has caught the eye at the World Cup in Russia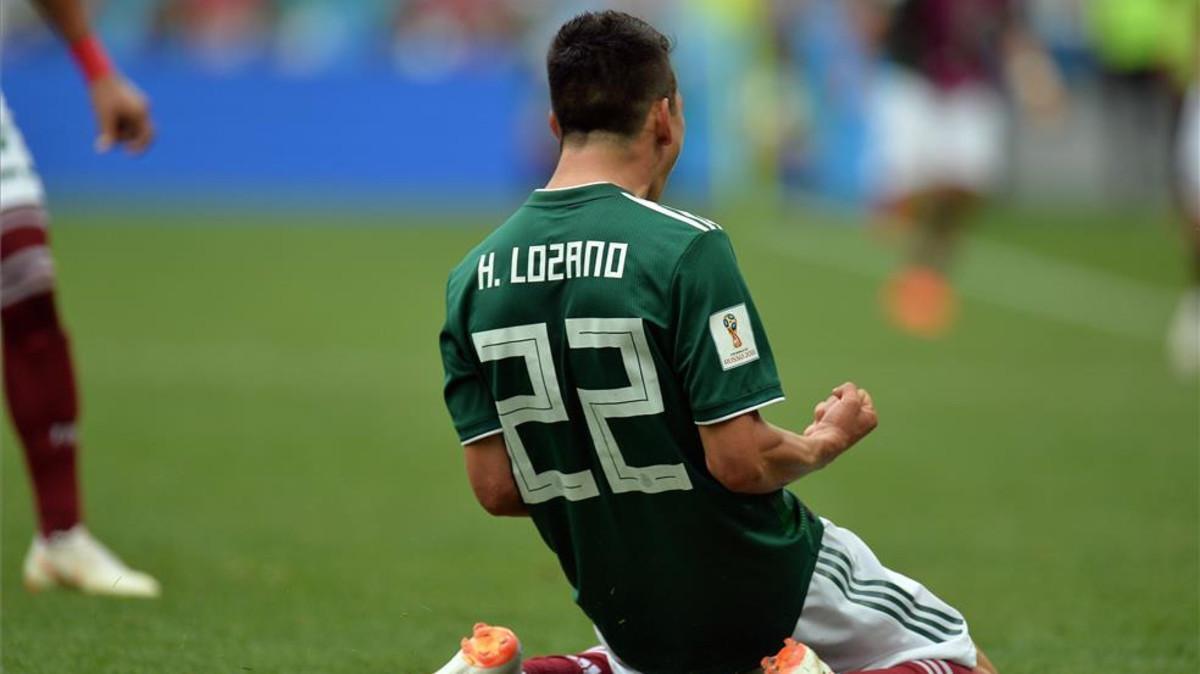 Hirving Lozano's name is on everyone's lips. The PSV forward starred in the surprise of the first round of fixtures at the World Cup as Mexico beat Germany.
After a fine season in the Eredivisie (19 goals and 11 assists) and a good start to the World Cup, Europe's biggest clubs are showing an interest in him.
Barcelona, according to Mexican international's father, are among those in the running.
"There's been an approach from Barça but there's nothing clear at the moment," Lozano Sr. told ESPN. "When the World Cup's over, we will have a better idea of the reality: if he will stay at PSV or move to another team."
Remember that 'Chucky' Lozano is only 22, which makes him of even more interest to clubs like Barça as he still has room to improve as a player.
However, Barça aren't the only interested party, given Real Madrid and a number of Premier League clubs are also monitoring the forward's situation.