High tension with Gerard Pique
Some voices have said he will abandon the Spanish national team camp
The media recognises the tension of the situation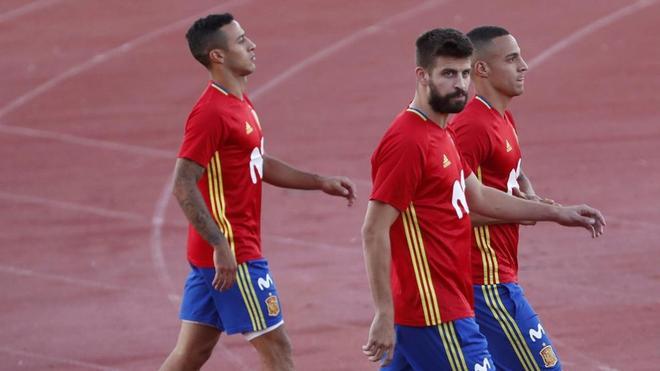 The protagonist of the day is Gerard Pique. The climate is one of tension at Las Rozas, linked to the political situation in Catalonia. Pique has been the focus for the media and the first voices saying he should leave the national team have risen.
"Unsustainable situation," read Marca's headline, and inside "the fans show their anger with Pique", reflecting "an historic fuss at Spain's training session". In the same newspaper writer Roberto Gomez said: "Pique should not join the Spanish national team" and "he's a problem". He ended the column saying: "For the good of the Spanish national team and above all, for football and not the positioning of Pique, Julen Lopetegui should let him go."
AS say this is "The week of Pique". Alfredo Relano wrote "it would be fatal that the tensions of the moment saw him jump out of the national team".