Griezmann on Messi relationship: We're enjoying playing together
Messi set up Griezmann for the French goal in the 2-1 win on Saturday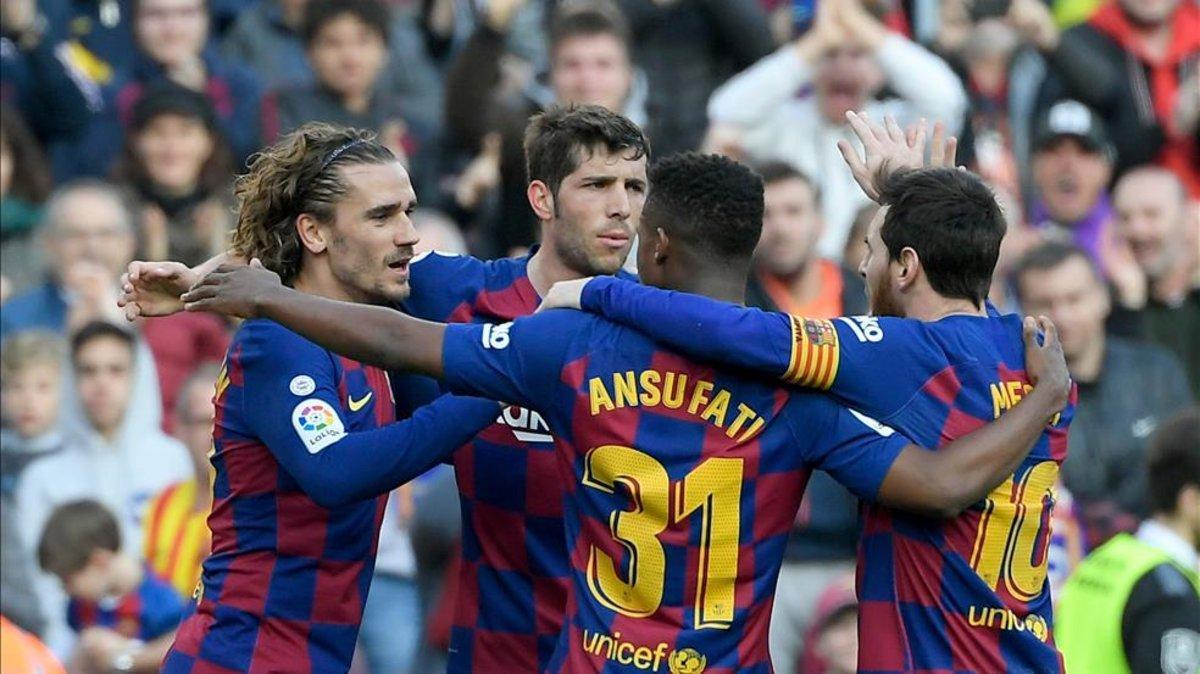 Antoine Griezmann, who scored the first goal as Barcelona beat Getafe 2-1 on Saturday, was happy with his side's performance against a tough opponent at Camp Nou.
"We know that Getafe are a tough side to play against because they press really well," the France forward told Movistar Plus after the match.
He continued: "We kept calm and tried to bring the ball out from the back and control the game, but sometimes it was hard and we had to know how to suffer, but it can be good to suffer."
Griezmann's goal, a tidy finish in the 33rd minute, was set up by Lionel Messi and he was once again asked about his relationship with the Argentine.
"I have been here for seven months and we still have to learn each other's movements but it will get better with time," he said. "We are enjoying working together and I am sure it will get better."
At 2-1, Griezmann had two chances to finish the game off which he missed: "I missed with the right. I couldn't miss, really, but it was with my weaker foot and I will have to work on it."
Finally, asked about life in the Catalan city, he said: "I am really happy, as are my family. We are enjoying ourselves a lot here."