Griezmann didn't respond despite being handed Barça's No.9 role
The Frenchman missed a great chance in the first half as Barcelona lost to Getafe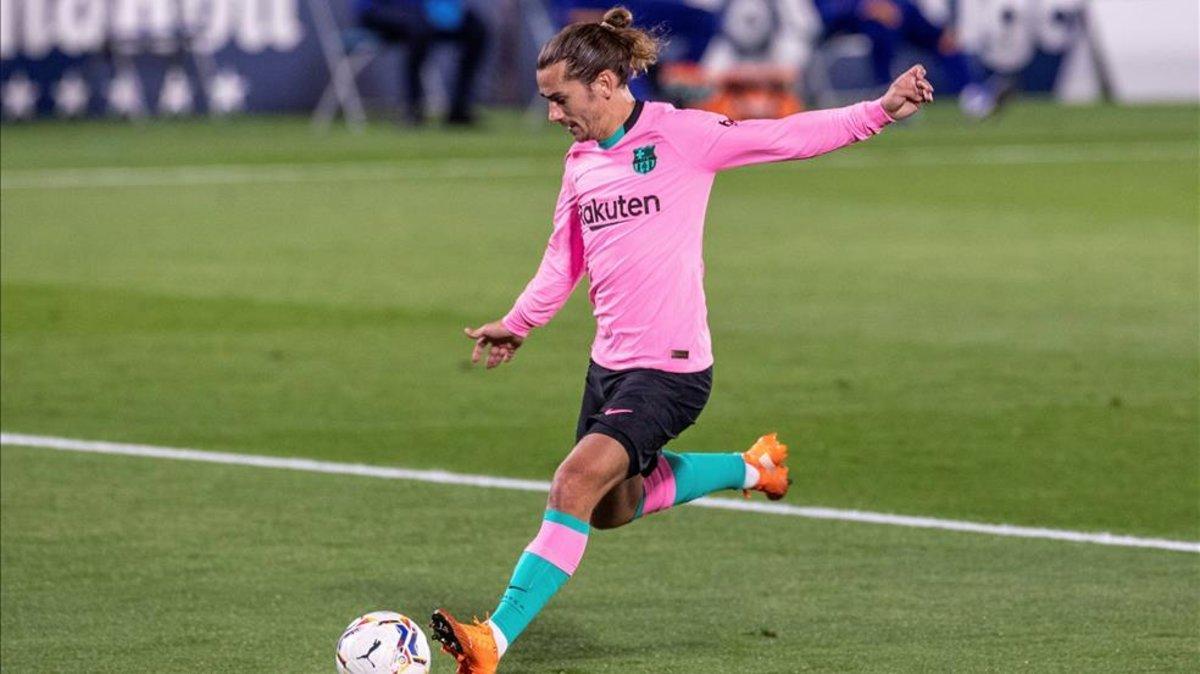 The build-up to Barcelona's trip to Getafe focused on the exchange of words between Ronald Koeman and Antoine Griezmann.
Griezmann said that France coach Didier Deschamps "knows where to put me and I benefit from that" while on international duty last week.
Koeman didn't like his comments and stressed that he's in charge but at Getafe he gave Griezmann, along with Lionel Messi, more freedom in a central role, almost as a false nine.
With that move, the Dutch coach killed two birds with one stone. He left Griezmann in a position where he could prove he was best centrally and killed the rumours about if he was managing the player well. but Griezmann didn't keep his end of the bargain.
The Frenchman played 80 minutes and wasn't great as Barça lost 1-0 in Madrid. In his role as a No.9, he had a great chance in the first half which could have changed the game but shot over.
This season, Koeman's taken him off in every game that Barça have played. He has yet to score this season and hasn't played 90 minutes for Barça since June 16.
Without a goal or an assist this season, the pressure is building. Griezmann will have to prove himself again in the coming weeks to stay in the team.