Griezmann: Barca have still not reached our ceiling and we can improve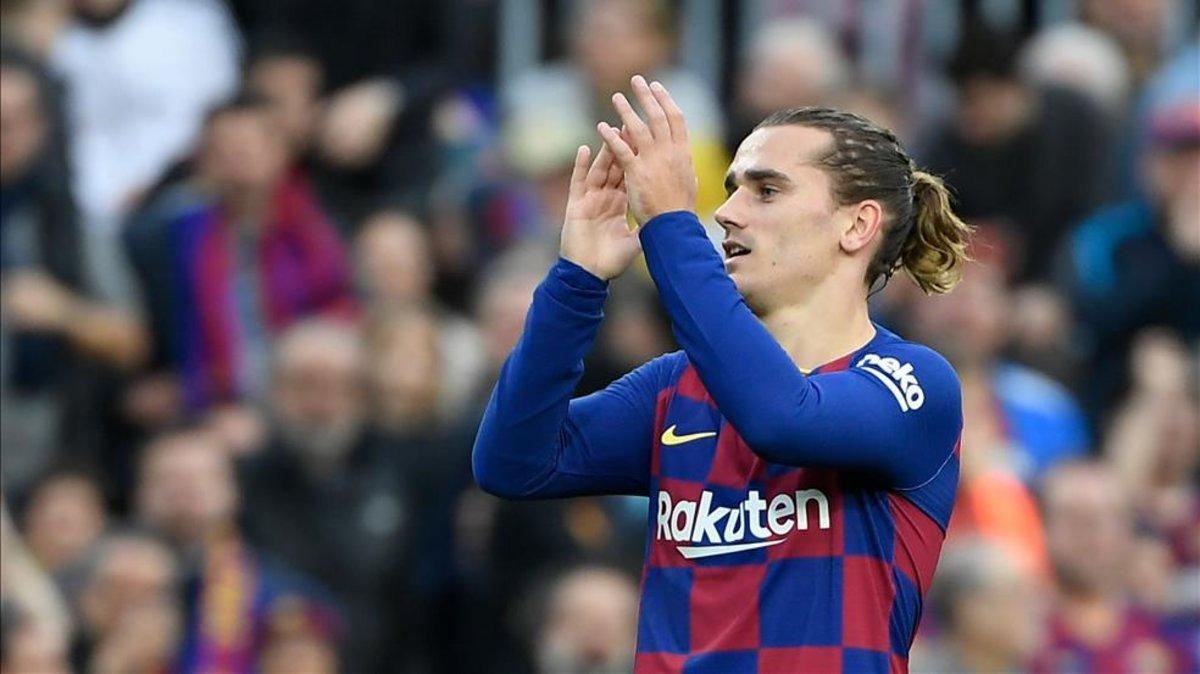 The France forward scored in Saturday's 4-1 win against Alaves
In his new role as the tin opener, Antoine Griezmann once again opened the scoring as Barcelona beat Alaves 4-1 at Camp Nou on Saturday.
Arturo Vidal, Lionel Messi and Luis Suarez were also on target, while Alaves replied through Pere Pons just after half-time to make it 2-1 at the time.
Griezmann also opened the scoring against Mallorca recently and scored Barca's first against Real Sociedad last weekend.
"I am really happy heading into the winter break," Griezmann told Movistar. "I think we deserved them. We have made a good start to the season, but we've still not reached our ceiling and we can improve."
Alaves did come back into the game at the start of the second half but Griezmann never felt the result was in danger.
"We did not fear that they would equalise," he said. "Then Messi, the best player in the world, is there (to score the third). We have a great squad. We all do our work and Messi is there to give a push when the team needs it.
"We wanted to get the first goal as soon as possible to get into our rhythm. I think we played well. We set the rhythm from the off, but they did well at the back.
"You have to remember we played three days ago and the legs were a little tired."