Gremio stand strong: Arthur will only move to Barça in January
President Romildo Bolzan Jr closes the door on a summer deal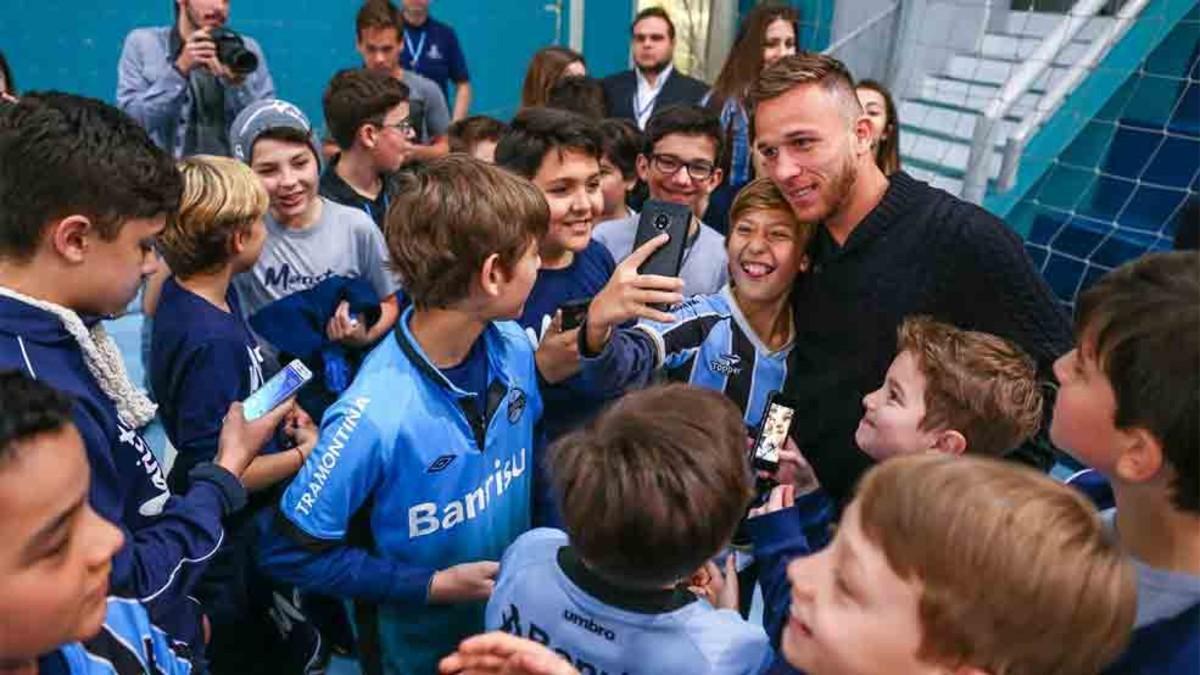 Gremio are not planning on losing Arthur this summer. Their president, Romildo Bolzan Jr., made that quite clear after their game against America this weekend, their final match before the Brazilian league breaks during the World Cup in Russia.
Asked about Arthur's future, the president said that "Gremio's position is the contract that we signed."
He added: "What is it that Barcelona have with us? Well, the option to buy but Gremio negotiated that the player would go there in January. That's the contract we have and we want it to be fulfilled, because that's what we signed."
Accoding to Gremio, "there's no new factor that could mean we have to re-negotiate with Barça or undo what we already signed."
For the president of the Copa Libertadores champions: "What we agreed is that Barcelona have the right to sign him, but once they execute it, the player will only move in January."
Romildo Bozán Jr. denied contact with Barça to bring forward Arthur's transfer to this summer and appeared annoyed at the reports in Barcelona that things could change.
"There's a lot of news coming out outside Gremio, a lot in Spain," the president said. "But Gremio's position is clear and defined and there's no situation which will make that change."