Girona's Montilivi pitch frozen ahead of Barça's visit in LaLiga on Saturday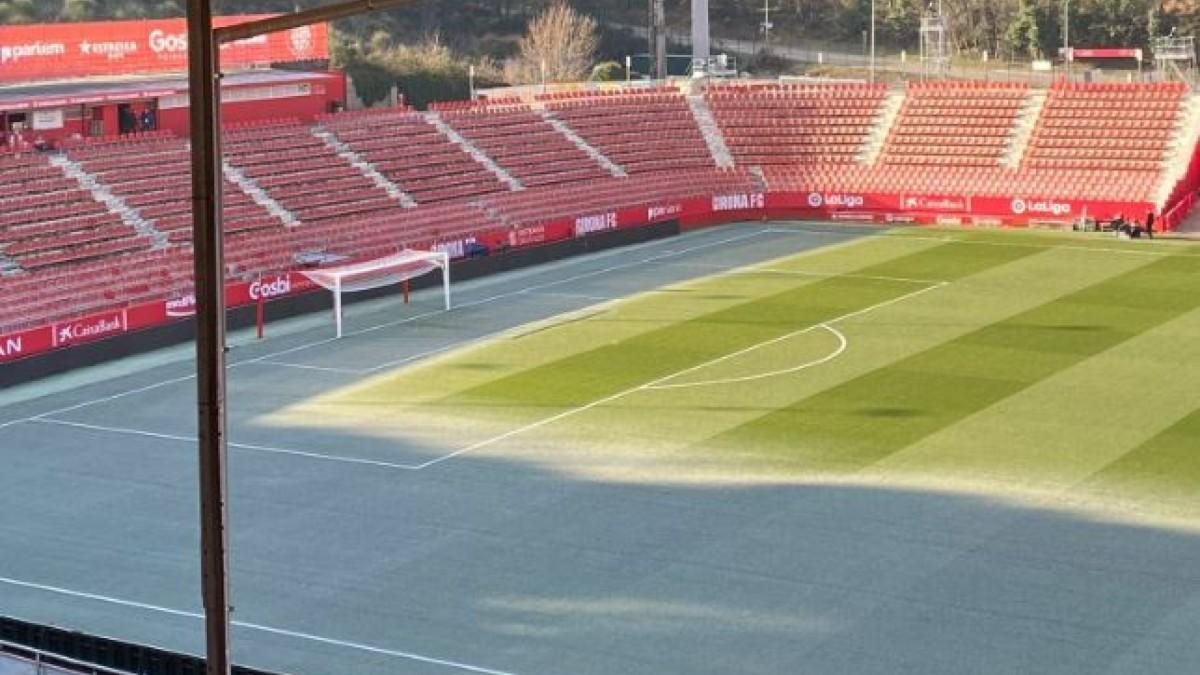 The cold snap in Catalonia led to a curious image ahead of the game
FC Barcelona visit Estadi Montilivi on Saturday afternoon to face Girona in LaLiga. As reported by 'La TDT' on Catalunya Ràdio, the pitch at the stadium that will host the match, which kicks off at 4:15 p.m, has woken up frozen.
The cold weather in Girona has caused this curious image. The temperature dropped to -2 degrees celsius during the very early morning and the part of the pitch that is shaded, where the sun has not yet hit it, has frozen.
In any case, the temperature will gradually rise throughout the morning and it is expected that it will reach 10 degrees by noon.
Therefore, the state of the pitch should be adequate for the game and the players on both teams should not have to worry.