Gerard Pique speaks about the controversial images taken with Neymar
Pique says too much has been read into this week's social media posts
The defender says the players are still allowed to be friends with Neymar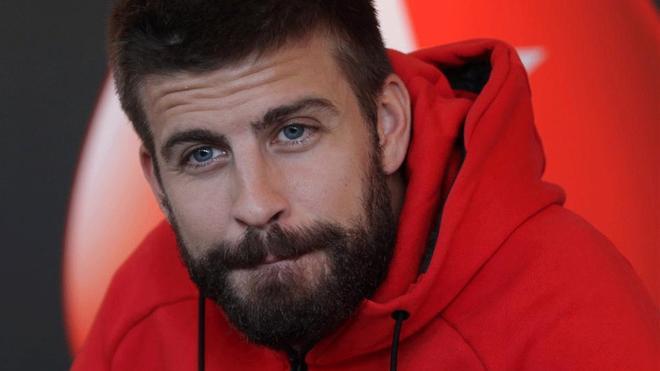 One again, Gerard Pique has shown he's not one to hide. The Barcelona defender spoke to the media on Thursday at a Pokerstars event at a casino in Barcleona were he spoke about the controversial photographs with Neymar, the Brazilian's exit, the players' relationship with the board, signings and other subjects.
Start of the season: "It's always good to start La Liga with a win. We have to beat Alaves now and continue the good dynamic. We hope that the transfer market closes with the most complete squad possible and that we can aspire to win all the titles like every year."
Squad: "We can be competitive against any team. Against Madrid, too. But it's true that if players come we will be more competitive and there will be more competition for place."
Coutinho & Dembele: "I've not seen much of them. Normally I follow the Spanish league, although I've not seen much of that. The club are working on signings and I'm sure that if they want to sign them it's because they have the level to play for Barça."
Problems signing: "Clubs know that we have money and that's how the market has gone. But I don't think it will be a problem because the players don't want to come."
Photo with Neymar after club sued him: "These are things that happen. Coincidences. The club are going to court with Neymar, but we were at a party [with him] and no one had communicated anything to us. They were normal photos. Neymar is a former teammate but he's also a friend. If we want to send messages to the board, we will do it in private and we will sit down with the club. We don't need to use social media. It's all been taken out of context. We're not angry with the club nor is there a lack of communication. I already said after the game at the Bernabeu: we all have to be together and I am sure the work that the board are doing is the best they can do. Until the end of the month, we have to have confidence in them and see what happens."
Neymar's exit: "As a fan, I understand there are some people that are annoyed with how Neymar left. But regardless of that, friendship is important. Just because he leaves in one way or another doesn't mean we're going to give up our friendship with him. He's a good friend of the squad and going to party with him, which was for the kids, and sharing a few photographs doesn't do any damage. At the end of the day, a club has paid his buyout clause and he decided to leave. Our friendship with Neymar is still intact."
Neymar's clause: "Maybe Neymar already had in his head that he wanted to have the door semi-open in case he wanted to leave [with low buyout clause]. It's not that the club didn't want to give him a clause of 1000 million euros, but that Ney didn't want to accept it. And maybe he didn't accept it in exchange for earning less than he could elsewhere. At the end of the day it's about negotiating and both parties are involved in that."
Messi: "Everyone has the right to sign when they want. We hope it will be as soon as possible. I'm not worried at all about his renewal because I know him and how he is. He loves the club more than anyone."
Becoming president: "I am here to play football and I still have a few years left..."
Future: "Every year with Barça I'm more excited than the last, because it's closer to being my last. I've always said I want to retire here. For that to happen, I have to perform and be important.
Real Madrid: "They are in a very good dynamic, but any club, as good as they are, will always lose one day and we have to be there [when it happens] and hope it's our moment to win titles."