Frenkie de Jong: Leo Messi is still in the team chat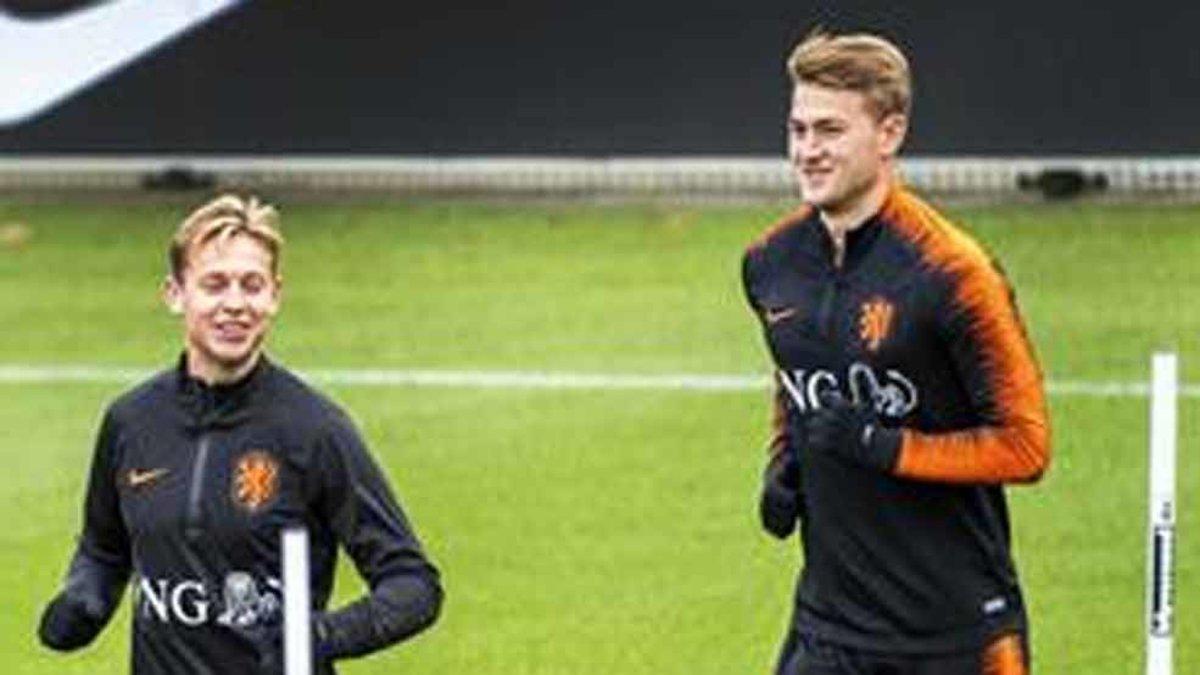 The Dutch midfielder says he hopes that the Argentine stays at the club
Frenkie de Jong is with Holland for the Nations League games to come against Poland and Italy. He spoke to Fox Sports on Tuesday and was asked about his club team-mate, Barcelona No 10 Lionel Messi.
"I hope that Messi is still there when I get back, but that is not something that is up to me," said De Jong. "He's still in the group," added the midfielder, referring to the players's Whatsapp chat.
He later said: "I'm not anyone to talk about it with him, I'm sure he has many people around him doing that in these days."
On former Ajax team-mate Donny van de Beek, who is signing for Manchester United, he added: "It's a big step and I'm very happy for him."