Frenkie de Jong: I'm not ready to play a game yet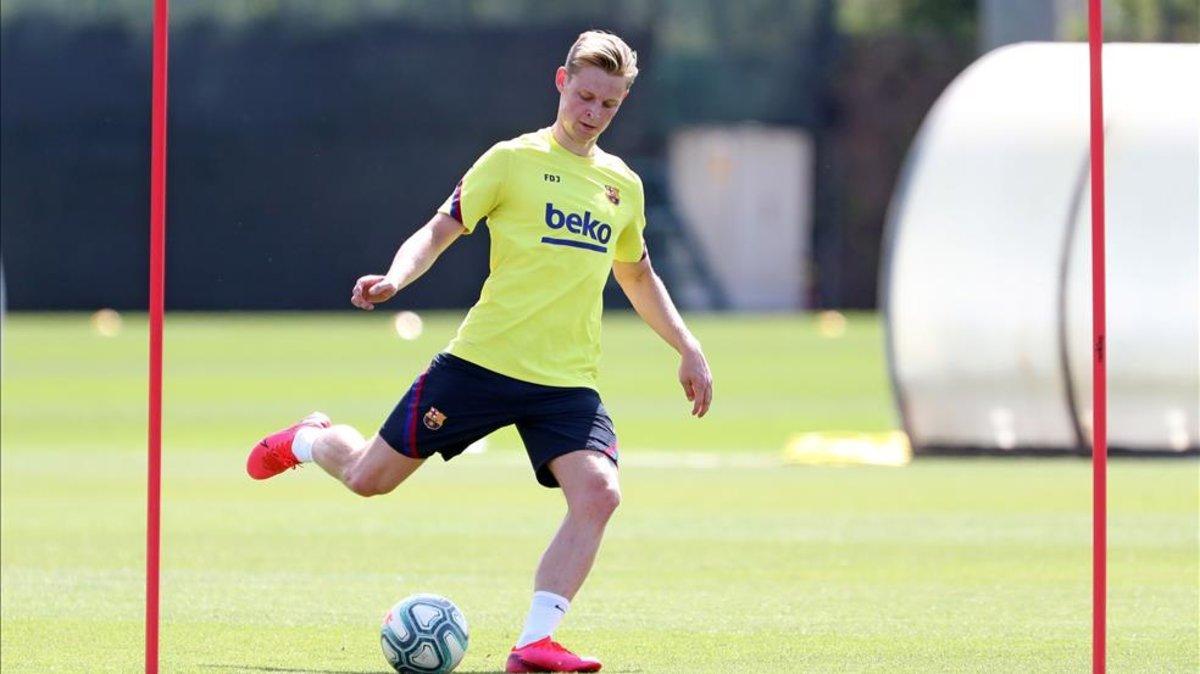 The Dutchman is happy to get back into action but thinks it will take a while to get good
Frenkie de Jong was looking forward to getting back into training with his team-mates and he is happy now that he can. He spoke to Barca's website and here are his key quotes.
Back at it
"Two or three months apart was a long time. It is always nice to meet up again after separation for holidays or whatever, but it's normally just three weeks or so and this was almost three months".
"I was missing training, my team-mates, playing football and all that. And rondos too, which are such an important part of our training."
"I think it was good to start by training separately because everyone worked at their own pace and could see how their fitness was before working with the rest of the group. I think everything felt good enough! It was a good build-up."
Fitness
"I feel fine. I did some training in Holland to get in the right shape. It was nice to be on the grass again."
"I don't think I'm ready to play a game yet. We still need a few weeks of training. First individually, then in small groups and then as a whole team. We'll be ready to play again in a few weeks' time."
German footers
"I watched Dortmund against Schalke. It was nice to see football on TV again but it's not the same without fans. They create a special atmosphere and everything is better with fans. But we'll have to play without them. Hopefully, it'll only be for this season and they will come back to the stadiums soon. Games will be more enjoyable with them."
Thanks to the services
"I think everyone all around the world is grateful for what medical workers are doing. They are always everyday heroes but even more so now. They are fighting the virus. We all are. I really have huge respect for them."