Ferran Torres will ask Xavi to give him another chance at Barcelona
The forward has not played as many minutes as he wanted but will fight for his place
Xavi has been full of praise for Ferran Torres since he arrived at Camp Nou. The coach said that "he is spectacular, a world class player" and that "he always works hard and never lets his guard down," among other compliments.
Of the 50 games in which he has been in the squad this season, Ferran has played a total of 44, being the seventh most-used player at the club. However, in terms of minutes, he falls to 15th place, although he remains, along with Pedri, the fifth-highest goalscorer behind Lewandowski, Raphinha, Ansu Fati and Dembélé.
It has not been an easy season for the player, who started it injured and, despite travelling with the rest of the team to the tour of the United States, was unable to work normally and, in fact, did not play a single minute in the four friendlies played in the U.S. As a result, he started with somewhat less competitive rhythm than his teammates, something that has ended up costing him his presence in the starting line-up.
The Valencian is aware that he needs to improve his performances, that he is at Barça and that to play regularly he needs to give more. He is working on it and he is very clear that throwing in the towel is not an option. The many reports that place him away from Camp Nou do not worry him and he is focused, solely and exclusively, on continuing to work hard.
Meeting pending
In spite of everything, he is one of the players with whom Xavi will presumably meet in the next few days to explain his plans. The idea is to tell him that he does not count on him and that the club will listen to offers as long as they are of interest to all parties. But Ferran has another idea: he wants to succeed at Barça and he is convinced that he will.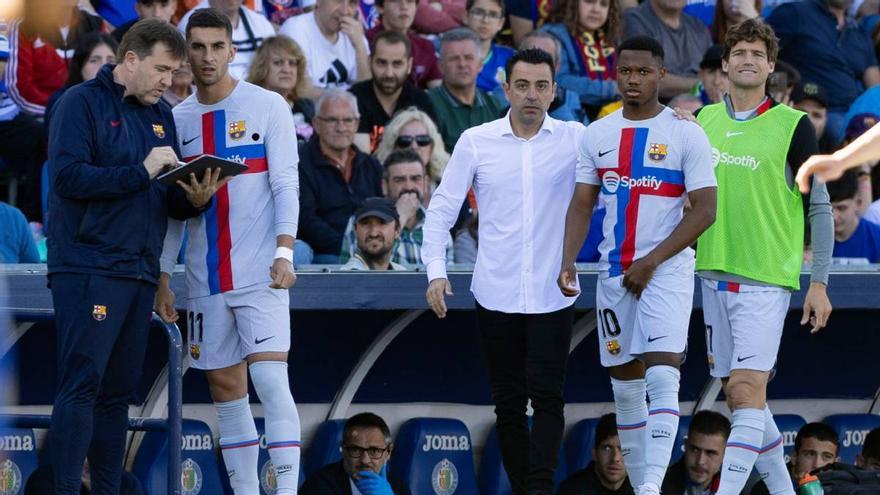 He has no intention of leaving and wants to take advantage of pre-season to convince the coach that he has a place in the squad and that he is far from being redundant. The relationship between the two is very cordial and it will not be difficult for them to reach an agreement that will satisfy both parties.