FC Barcelona present their futuristic Innovation Hub project
The idea is to gather knowledge before creating products and technology in various sectors
Sports science, health, nutrition and high performance sports are among the target areas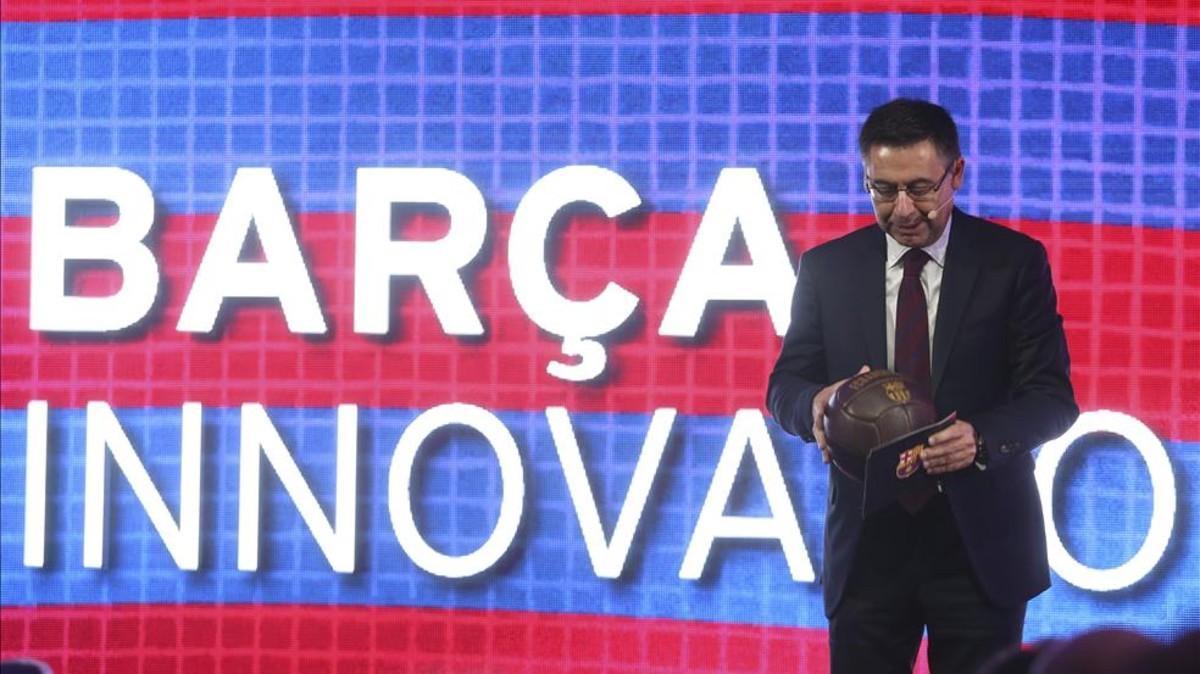 Barcelona have presented their new Innovation Hub project which aims to send the club to the forefront of the sports industry as a centre for knowledge, innovation and technology.
Barcelona plan to work with universities and research centres, start-ups, sponsors, entrepreneurs and investment partners to lead the way in areas including health and high performance sport.
The five areas BIHUB is focused on are team sports, sports performance, medical services and nutrition, technology and social sciences.
"The club has to win at everything it participates in and we need to be ahead of the game in terms of innovation and new technologies," explained director Jordi Mones.
"With this project we want to obtain the best knowledge from wherever it is in the world and what we can't find outside, we want to generate within."
Barcelona are aiming not only to improve the results of their sports teams but turn the hub into a revenue stream too by selling products, tech and services.
The director of professional sports, Albert Soler, told reporters on Tuesday: "[The new coach] should take into account the club are making an investment in knowledge and that he should use it. Luis Enrique has been a pioneer in this aspect."
One of the current favourites for the role is the Asturian's assistant, Juan Carlos Unzue, who is known for using technology including video and statistics as he helps prepare the team for matches.