FC Barcelona open their first Barça Academy in México
The new football school was opened today and the ceremony took place at the Haras Ciudad Ecológica facilities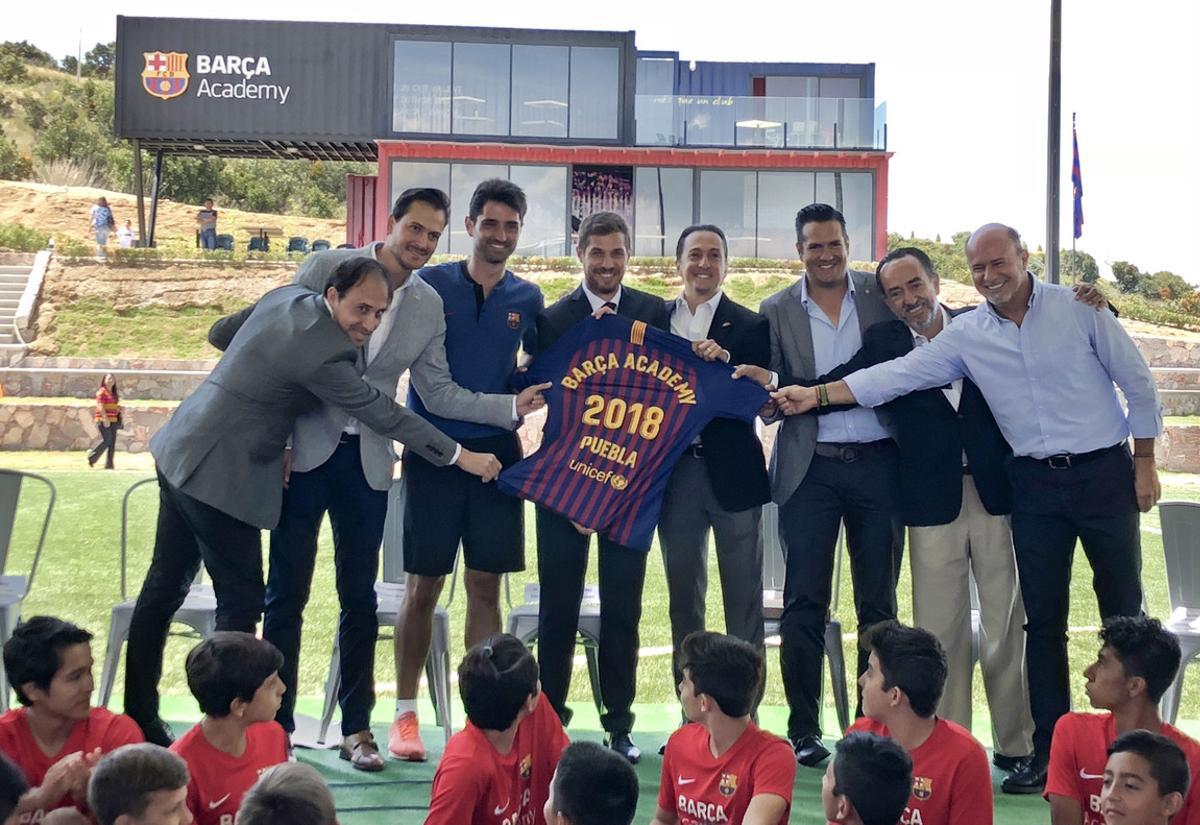 FC Barcelona have completed the official inauguration of their new Barça Academy in Mexico. The Barça Academy Puebla becomes the first football school from the club to be opened in the country. The ceremony took place at the Haras Ciudad Ecológica facilities.
This school is added to the 44 Barça Academies that the club has across the world and becomes the 23rd to open on the American continent.
The inaugural act included the director of the Barça Academy project, Carles Martin, and the director of International Projects at Barça Academy in America and the Middle East, Federic Martin, and the pair enjoyed the parade of sports stars as well as cutting the ribbon on the new school.
The Barça Academy Puebla will take girls and boys from the ages of 5-18 who wish to learn football following the methodology and values promoted by Barcelona. The facilities are in an idiyllic location, made with containers as to not damage the natural environment.
This football school model, exported on an in ternational stage, is done with the hope to extend the Barça brand and transmit the philosophy and values the club has in the rest of the world. The school works as an individual model based on Barcelona's methodology from the youngest children through to the first team.
FC Barcelona now have a total of 45 schools under the Barça Academy brand throughout the world, in 52 countries, on five continents and with over 45,000 children involved.