Exclusive: A sad ending to Jeremy Mathieu's Barcelona career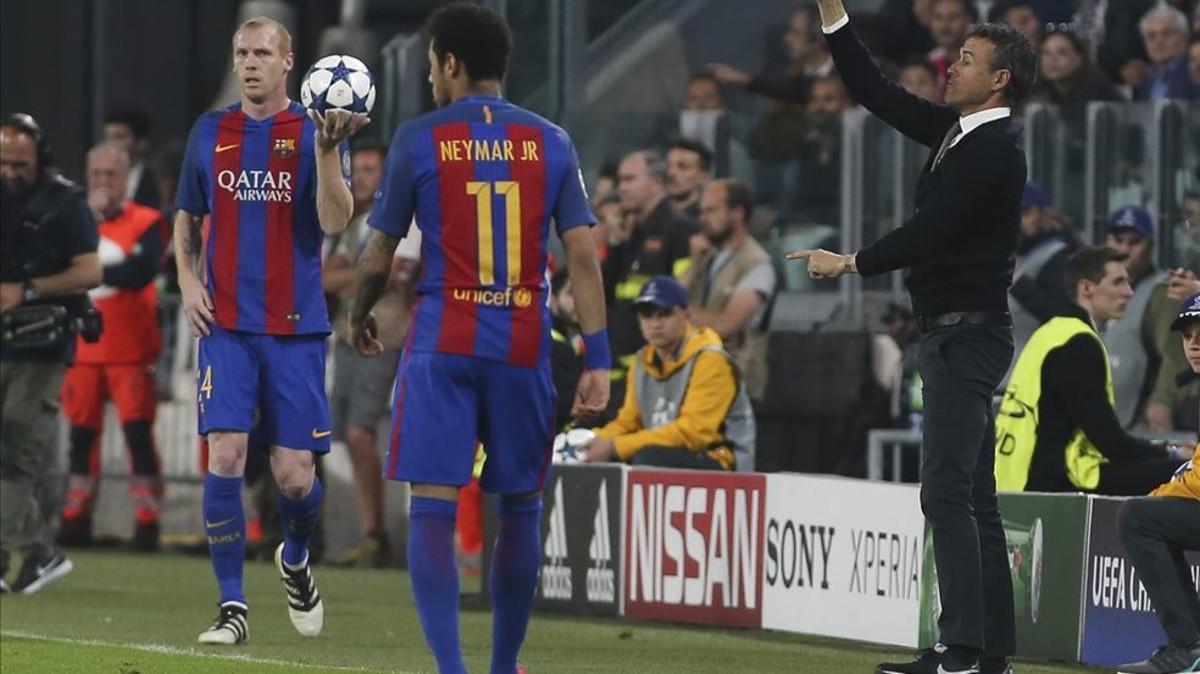 The French defender looks to have played his last game in Blaugrana colours
Mathieu's time at Camp Nou has had some highs but he's going out on a low
Jeremy Mathieu is unlikely to play for Barcelona again. While he has a contract until 2018, everything suggests he will leave the club this summer. The club are prepared to let him go for free if it allows him to find a club. It's clear that his age -- he's about to turn 34 -- his elevated wages and his history with injuries mean he doesn't have a huge value on the market.
In any case, it's a strategic decision from the club, above all as they think about rejuvenating the first team, which is what they started to do last summer -- a majority of the six players signed were 22 when the transfers were completed.
Evidently, Mathieu is on the list of players who will be allowed to leave. Not just because of is age, but because his weight in the team this season has been almost testimonial, with performances a long way below the expected level.
THE juventus GAME
However, it wasn't until the game against Juventus in Turin -- the Champions League quarter-final -- when his sentence became definitive. So poor was his display that Luis Enrique hauled him off at half-time. That had also happened just days before when he was removed against Malaga at the break.
Now more details have emerged about what happened in the dressing room at the Juventus Stadium. Luis Enrique was so angry after a first half he defined as "the worst I've experienced in my managerial career" that he called out various players. Mathieu, more than others. It's a rant which the French defender will struggle to forget.
In the dressing room there's the feeling that Mathieu did not understand practically anything Luis Enrique had asked of him in the pre-game team talk. "It's as if he'd gone for a smoke when the tactical meeting happened," says one disappointed first team member.
Since that day -- Apr. 11 -- Mathieu has disappeared and now he's not even seen at training. The motive? A suspicious Achilles tendon problem.
LAST MATCH
With this context, it's difficult to imagine, if not impossible, that Mathieu has said goodbye to the season. The only game when Luis Enrique may have considered using him would have been on Wednesday, against bottom side Osasuna at Camp Nou, given it's sandwiched between a Clasico and a Catalan derby. Out of the Champions League, Barcelona's calendar is not too hectic after this week.
However, he is not in the squad due to his fitness problems, so it's possible that Apr. 11 will be the last match Mathieu ever plays in Barcelona colours again. A very sad ending to three-years in Blaugrana, which included a Clasico goal and an important winner against Celta Vigo in the treble season.