Espanyol will expand their complaint against Gerard Pique
The club will add to their previous complaint against the Barcelona defender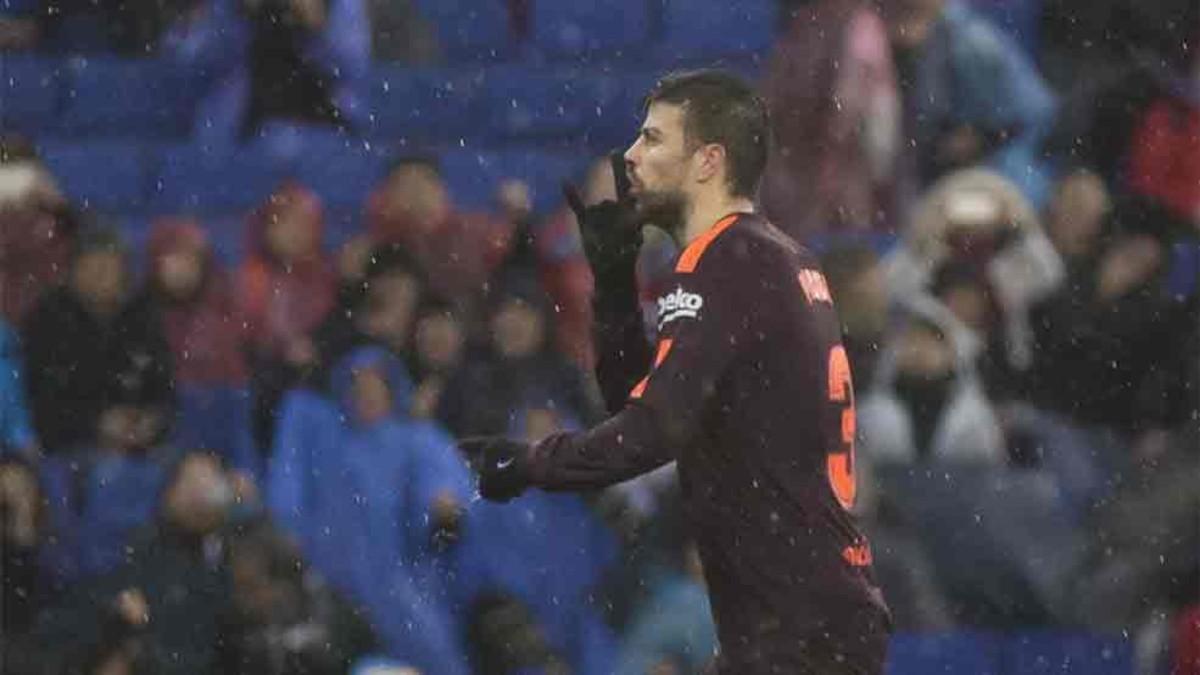 Espanyol are angry about Gerard Pique's quotes after the 1-1 draw at Cornella on Sunday. According to Catalunya Radio, the club are planning on adding Pique's comments in the mixed zone to their previous complaint to the Spanish FA's anti-violence committee.
Pique said: "They are from Cornella, like I said the other day. Once again they are more and more rootless. They have a Chinese owner and all their advisers are Chinese. I know it hurt them and I used sarcasm to annoy them. But saying they play in Cornella is not disrespectful, it's a fact.
"Some of the fans here have been directing insults at me and my family for a long time. I was telling them in general to be quiet, but maybe I shouldn't have. I know a lot of good Espanyol fans. Maybe it should have been directed at the club or its owners for not reporting certain things.
"They complain about that and report me, but they don't investigate insults towards my family. That is disrespectful. Telling them to be quiet was the least I could do."