Ernesto Valverde: We should have won, given the chances
The Barcelona coach spoke after the 0-0 draw with Slavia Prague on Tuesday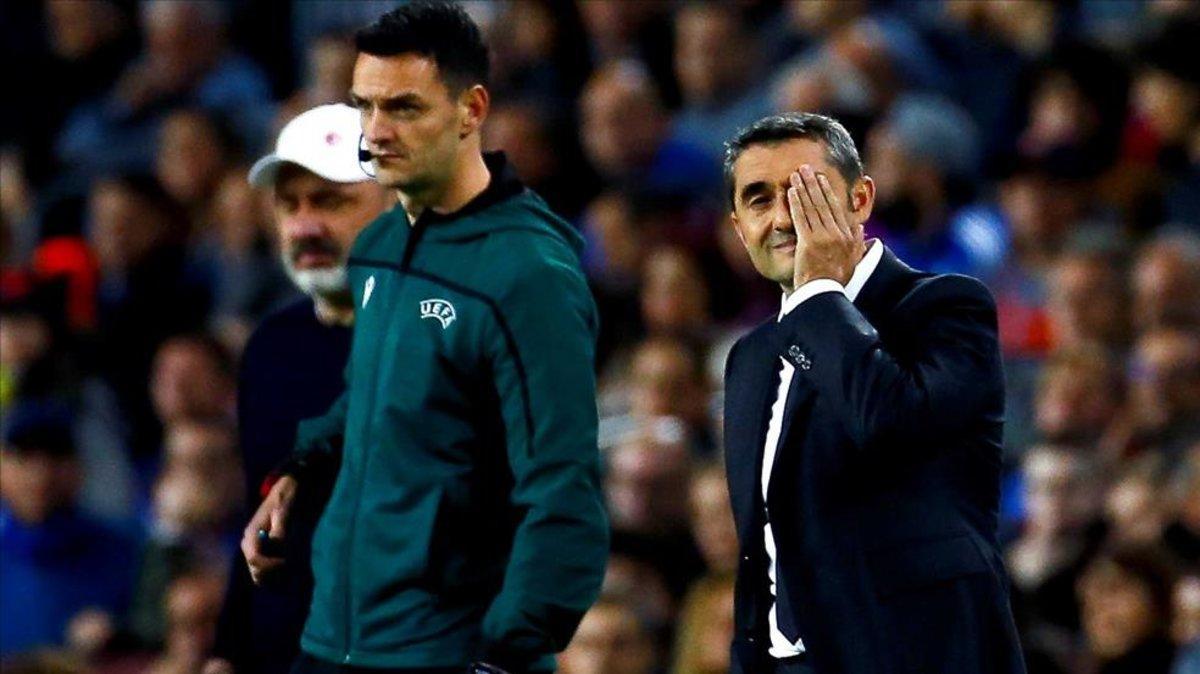 Barcelona coach Ernesto Valverde spoke to Movistar after the 0-0 draw with Slavia Prague in the Champions League on Tuesday. "It was not one of our best games," said the coach.
"We lost against Levante, which was not one of our best games and today wasn't either, despite the difficulty of the opponent. We should have won given the chances (we had). The last two games have not been so good, there's a lot of pressure on the team and we have to respond, that's another part of the game."
On Junior Firpo being snubbed, Valverde said: "Today I chose Sergi Roberto. Junior has played and will play (again)."