Ernesto Valverde asked if he will resign: "Well, no"
The coach is not thinking of leaving Barcelona after the beating by Liverpool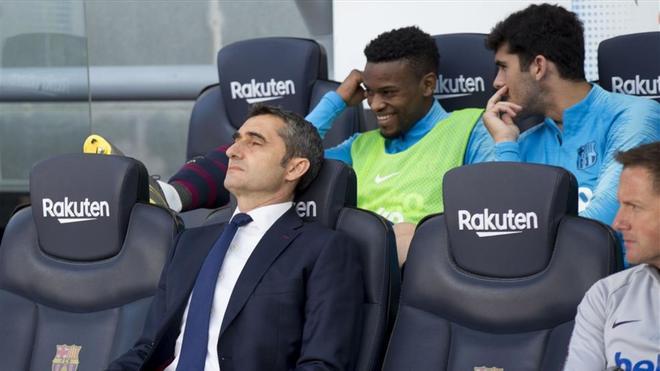 The win over Getafe did not change the sad expression on Ernesto Valverde's face. The Barcelona coach spoke after the game.
Asked if he had thought about resigning, he said: "Well, no."
The coach was pleased to win, even if he didn't look it. "For us it was fundamental to win, to get rid of the ghosts in our head and take a step forward. In the start it was hard for us because we didn't have our minds straight and they came to put salt in the wound, but later we got on top of it."
On the fans whistling, Valverde said: "I expected that reaction. At first they whistled us a little, but, of course they would. When we've have a defeat like we've had, they have to let you know it. We knew they we would be with us if we showed up. We are grateful and happy (for their support)."
Coutinho had a small knock. "He has to have tests because it wasn't an overload, it was a small thing near the bench that we saw."
On Messi: "Messi's like everyone, making this effort to get over the situation. What happens is that some are more expressive than others. We all really wanted to get to the final that we can't be in now and we have to keep moving forward."