NEWS
Dembele's agent to present counter-offer at Barça meeting next week
Barcelona hope to know either way what the Frenchman's plans are soon
Time is running out for Ousmane Dembele's renewal. Next week, when the league season ends, a meeting is planned between the player's agent and the Catalan club to try and reach an agreement to extend the forward's contract.
Since the last meeting, there has been continual contact between the two parties to try to thrash out a deal. Small steps have been taken but there are still differences.
Barcelona and the player are both prepared to make concessions, but the big question is: how much? Dembele has told his agent to prioritise Barça's offer because his desire is to stay.
Barça coach Xavi Hernandez has also told the club to tie the player down because there are no players like him on the market.
President Joan Laporta told Catalunya Radio there is an offer on the table, that he expects a response to next week, but conversations remain open on some of the finer points of the terms.
Dembele's agent and the player are finalising a formula that could suit both parties with the idea of presenting a counter offer when they meet the club next week.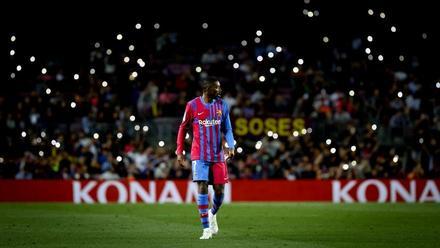 Chelsea monitoring
The problem Barça have is the competition. In recent weeks, Bayern Munich have entered the race, holding talks with his agent, and Chelsea and Paris Saint-Germain are monitoring the situation, too. PSG are preparing fo the departure of Angel Di Maria and, possibly, Kylian Mbappe.
Bayern, per Bild, have made an offer. Chelsea have increased their interest this week as well. Per 90min, the new owners of the English club are keen to re-open talks with the player's camp once the sale of the club is finalised.
Dembele is ready to stay at Barcelona on lower terms but other clubs are pushing.