De Jong: If it's a penalty against Busquets, it's one for Pique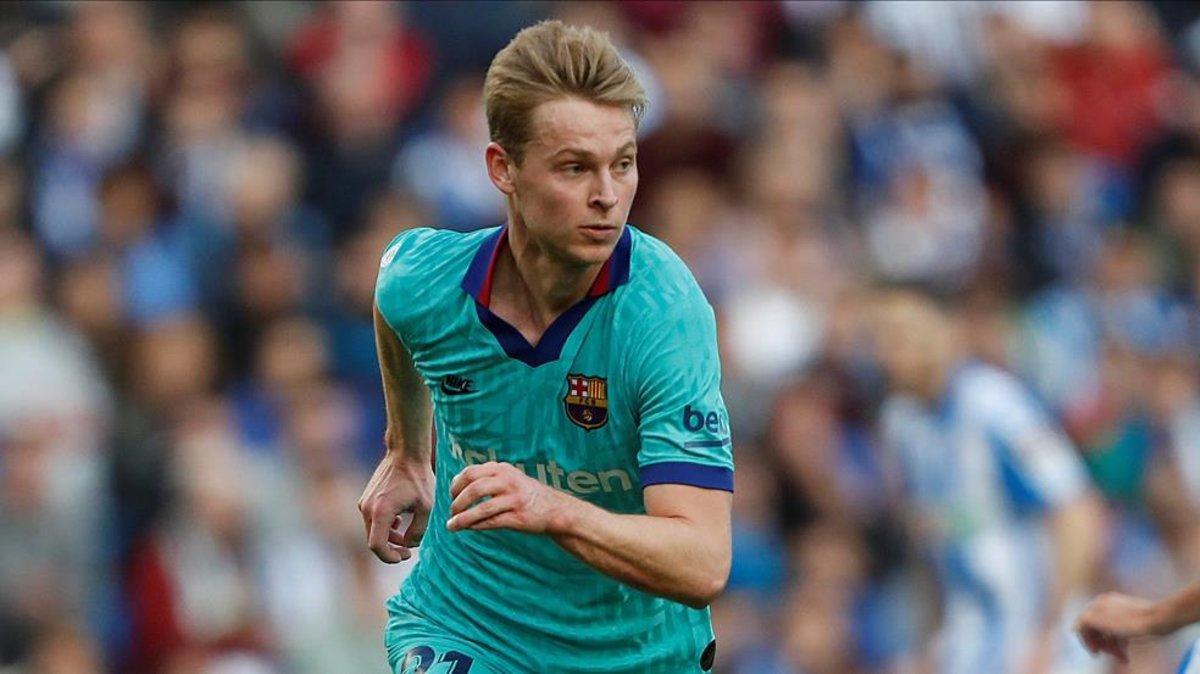 The Dutchman spoke after Barcelona's 2-2 draw at Real Sociedad
It's only taken Frenkie de Jong to discover the peculiarities of refereeing in Spanish football when Barcelona are in action.
Barça left Real Sociedad with a point on Saturday after an entertaining 2-2 draw but it could have been more if Gerard Pique was awarded a late penalty.
The Barça defender was pulled down in the box in the 93rd minute but no spot-kick was given, despite Sergio Busquets giving a penalty away in the first half in similar circumstances.
Speaking to Barça TV, De Jong said: "If in the first half it's a penalty against Busquets, in the second half you have to give the one in Pique's favour."
Looking back on the game, he added: "We knew it was going to be an intense game and we didn't feel comfortable against their pressing.
"The positive is how we reacted and how we elevated the level of our performance."