Dani Alves reveals that Guardiola got angry with him for passing to Messi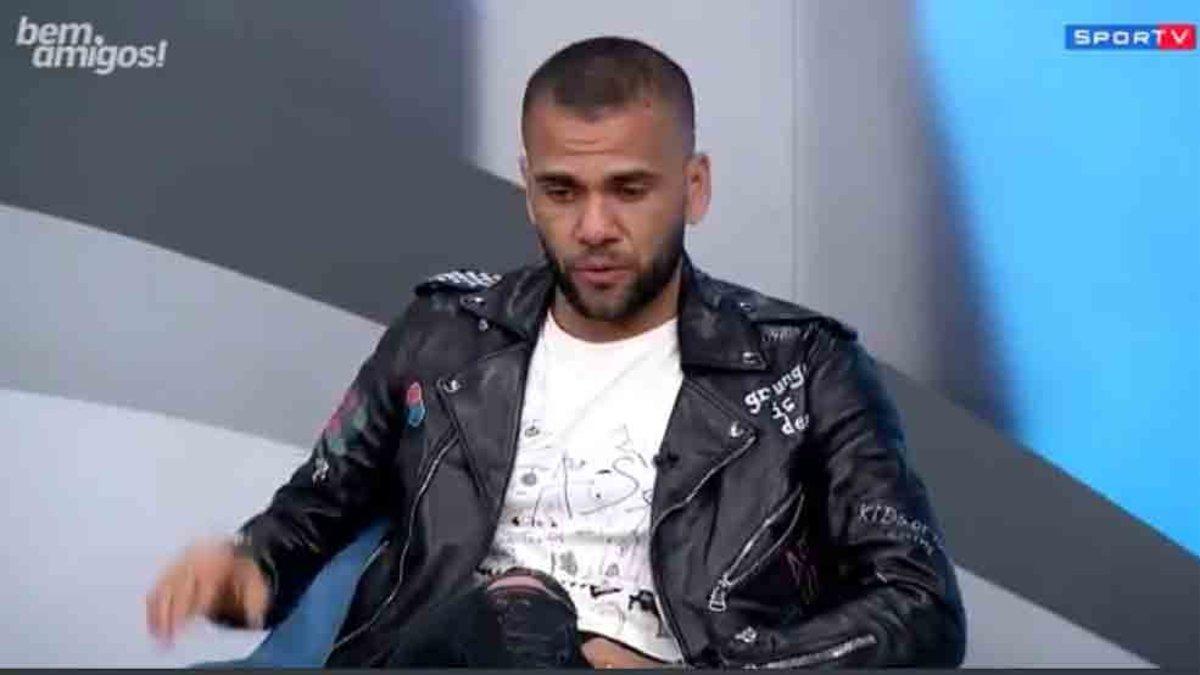 The Brazilian right back felt he needed to give the ball to Messi as much as possible to keep the Argentine focused on the match
Brazilian right-back and Copa America 2019 MVP, Dani Alves, gave an interview to SportTV where he revealed that Pep Guardiola got angry with him for how often he passed the ball to Lionel Messi.
On Messi's recent criticism of CONMEBOL: "Our friends aren't always right. That's what he said. Maybe he was angry at that moment and that's why he said that. But I don't agree with him. Argentina's problem is they don't know how to take advantage of having a star like Messi."
On Guardiola's criticism: "With Guardiola, I had a lot of problems with first-touch football. I always tried to link up with Messi but Guardiola got angry. One day I told him: 'I don't accept your complaints. If Messi doesn't touch the ball for two minutes, he disconnects from the match. If we're going to prepare a style which defines our play, he always needs to be connected to it. Then he can link up with the rest of us.' Pep told me: 'You're right.' These type of players always need to be on the ball."
On Neymar: "The team needs to play to Messi's strengths, just as it does for Cristiano. The same way the team needs to play to Neymar's strengths. They are different players. When you involve them more, the more they produce. It isn't an ego thing. My job, as a friend of Neymar, is to show him that he needs to maximise his potential. Where do I see him causing the most damage? From the centre, going forward. I encourage him a lot. His profile of player should always play in the centre of the attack. The better position he's in, the move involved he'll be and the ball will arrive at his feet more often."