Dani Alves back in Barcelona and visits his ex-teammates at training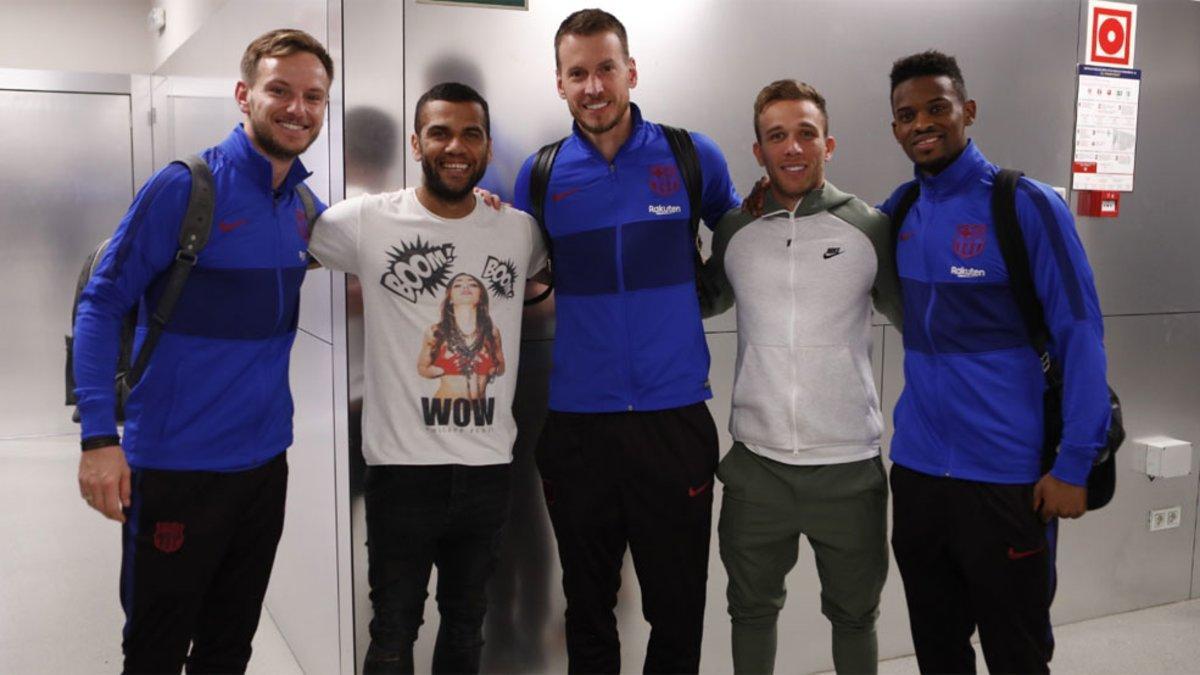 Rakitic 'revealed' on social media that the Brazilian is back in town
Dani Alves has not forgotten his time at Barcelona. The Brazilian international, who has finished his first season with Sao Paulo, has taken advantage of some time off to return to the Catalan city for personal reasons. And, of course, while in town he was obliged to visit his former teammates.
Barça midfielder Ivan Rakitic, who has a great relationship with him, revealed Alves' visit to the training ground on Friday with a post on social media. He uploaded a photograph with an image of them both and the message: "So happy to see you here, brother. I wish you all the best, always."
Alves has started the next phase of his professional career with Sao Paulo in Brazil well. He has played 20 games -- always starting -- for his new club and would have played more but for international duty. He remains a regular with Brazil. He has a contract with Sao Paulo until 2022 because his objective is to make the Qatar World Cup.