Cillessen only has one offer and it's not a tempting one...
The Dutch goalkeeper would be open to moving for more football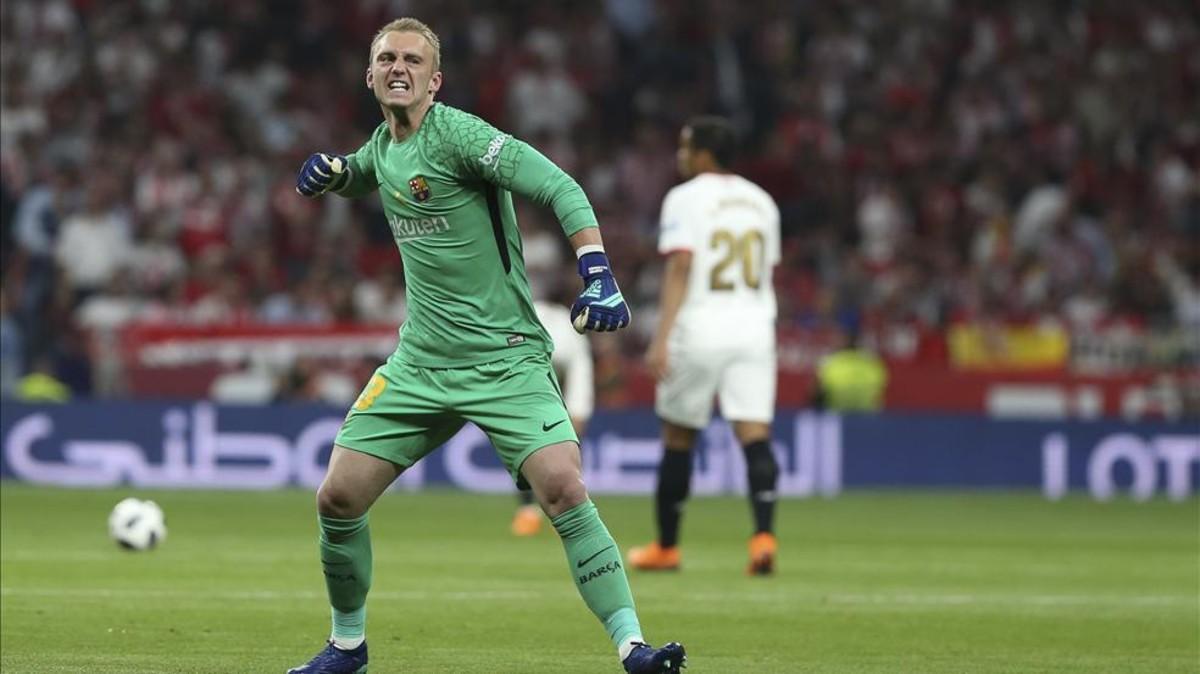 Barcelona goalkeeper Jasper Cillessen looked set to be a sought-after player on the market this summer. His few performances for the Catalan club had been at a high level and the Dutch stopper was confident he could get a decent move to another club competing in Europe.
But that has not been the case and, finally, despite his expectations, Barcelona have only received one offer for him so far.
The problem is not that it's just one offer, but that we're talking about an offer that's not attractive for the club or able to convince Cillessen that it's the one for him. It's from an English club who are not in Europe next season.
Cillessen is happy at Barcelona but he has one problem, a key problem: he doesn't play. Ter Stegen is the No.1 and he only plays in the Copa del Rey.
Barça want to keep him and even though Cillessen has said he needs to "play more than 10 games a season", the former Ajax goalkeeper has also stated he will not kick up a fuss if he doesn't leave.