Carles Puyol: Victor Valdes will be a great coach
The former Barca captain spoke about his ex team-mate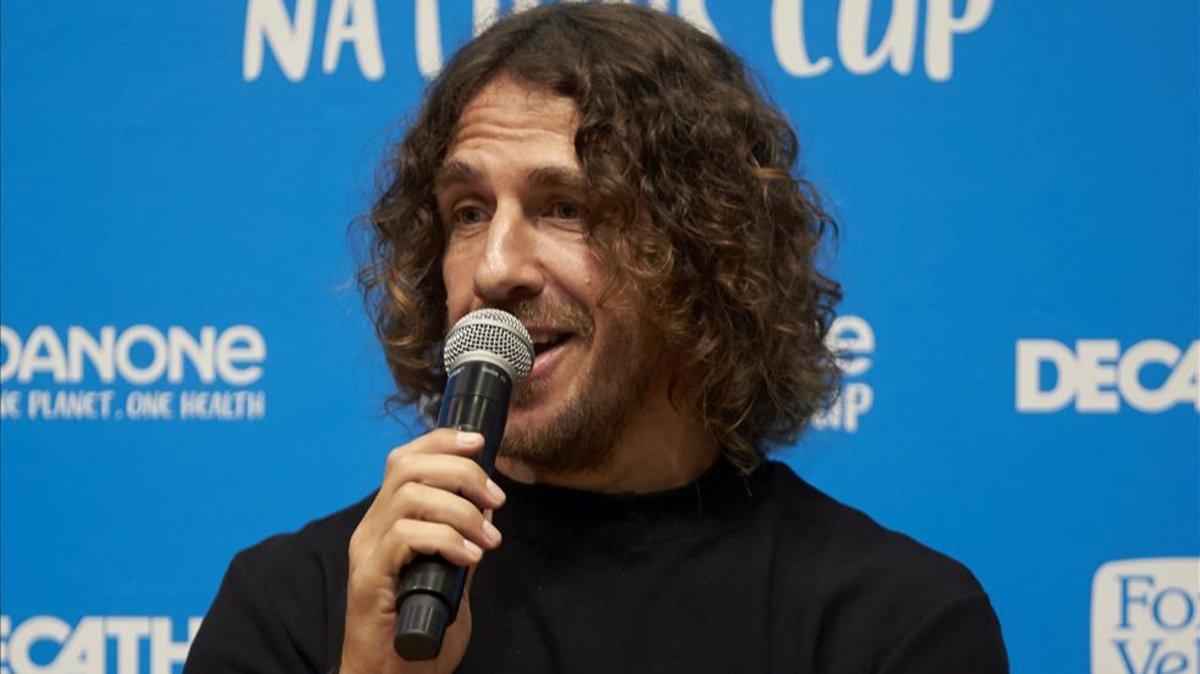 Carles Puyol was a protagonist in the press conference at the Danone Nations Cup at the RCDE Stadium, appearing as an ambassador.
Asked about the sacking of Victor Valdes as Barca Juvenil coach, Puyol said: "Victor has a lot to teach the kids. I don't know the reasons for his exit but I'm sure he'll be a great coach. It's not easy to be a coach at youth level because people only look at results. What's important is the formation of the player both on the pitch and emotionally."
On Pique, he said: "We have to respect Pique, we know him, he says what he thinks, he's direct. I liked to talk more or less like Messi and I would have acted like him."
On his own refusal to join the Barca project, he added: "I'm at a vital moment, developing projects. One will come out soon and it's with Danone, related to football and vlaues. It's an online programme for parents who want to spend time with their kids. This is one of the projects that saw me reject the proposal because I'm excited about them."