Camp Nou has some areas flooded by heavy rain
Barcelona were forced to make some changes to their club tour, the Camp Nou Experience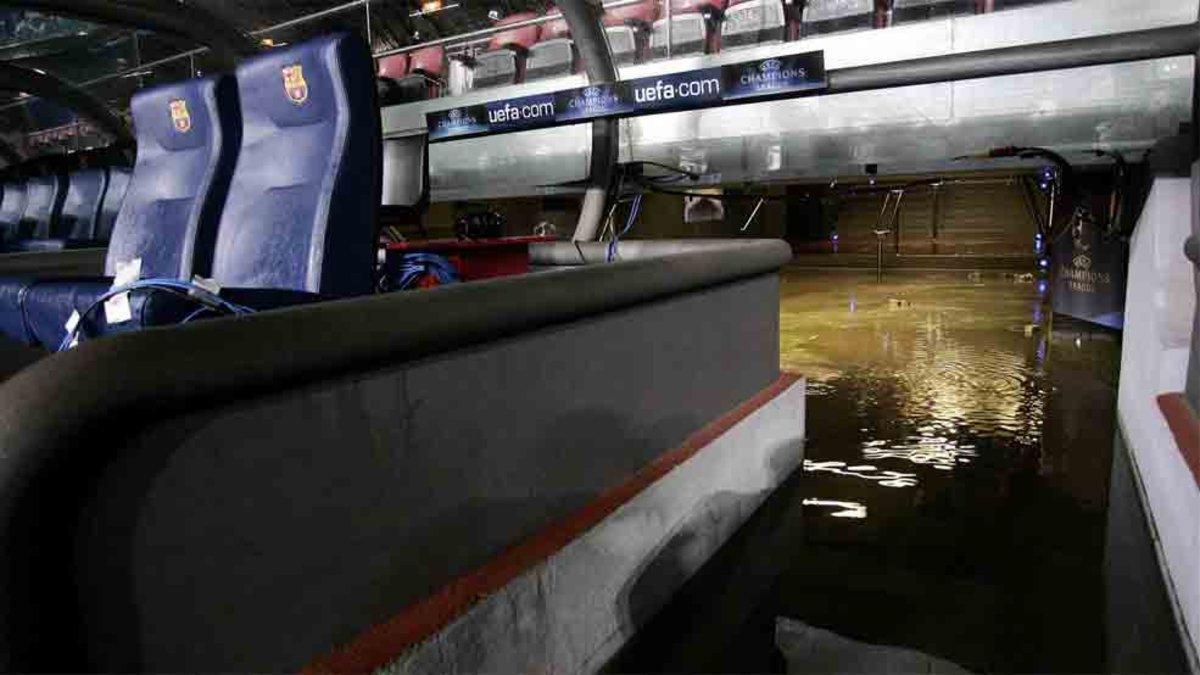 Camp Nou suffered some flooding from heavy rain in Barcelona on Tuesday morning. The water landed inside the stadium, including the area leading to pitch and the tunnel, which was the most affected area.
It was a circumstance which forced the Camp Nou Experience tour to be changed so that tourists and fans did not have to go through the waterlogged parts.
The heavy rain did not affect the pitch itself thanks to the drainage system in place. Luckily for Barcelona they do not have any games at home until October 21, when they face Sevilla. They have time to fix everything before then.
There has been water related problems in Barcelona streets too, with over 100 calls made to emergency services between 8 and 10am. Over 70 litres of water fell per metres squared, of which 36.5 fell in a 30 minute spell.