Beckham wants to take Ronaldo and Messi to MLS side Inter Miami
Messi, 33, and Ronaldo, 36, are both targets for the U.S franchise
David Beckham, the president and co-owner of Major League Soccer side Inter Miami, wants to build a winning project in the United States.
To do that, he still needs to put the pieces together. He's already signed players like Mautidi and Higuain but that's not enough for the ex-England midfielder. He wants to make a bigger mark.
For that reason, Barcelona's Lionel Messi and Juventus' Cristiano Ronaldo are two players Beckham wants to take to Miami in the future.
"I have said from day one that our academy system is a massive part of this club and if we can bring players through here that have lived and breathed Inter Miami then that is the goal," Beckham told AFP.
"But we also know that being in Miami, our fans want to see the big stars. We already have players like Gonzalo Higuain and Blaise Matuidi who add to the glitz and glamour but also in the future we want to have the opportunity to bring some great names in.
"The player has to be right for the team, still have ambition and want to win. So whatever player we talk to, we have to make sure that is a priority.
"Of course, we always want to bring in great players. Miami is a great pull for anyone and those kinds of players [Messi and Ronaldo] are the kind we aspire to bring here."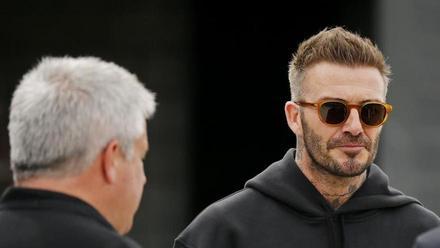 NEW FC BARCELONA PODCAST IN ENGLISH