Bayern set Thiago Alcantara asking price
The German champions are looking for €70m but could reduce the price to around €50m if a player is included in the deal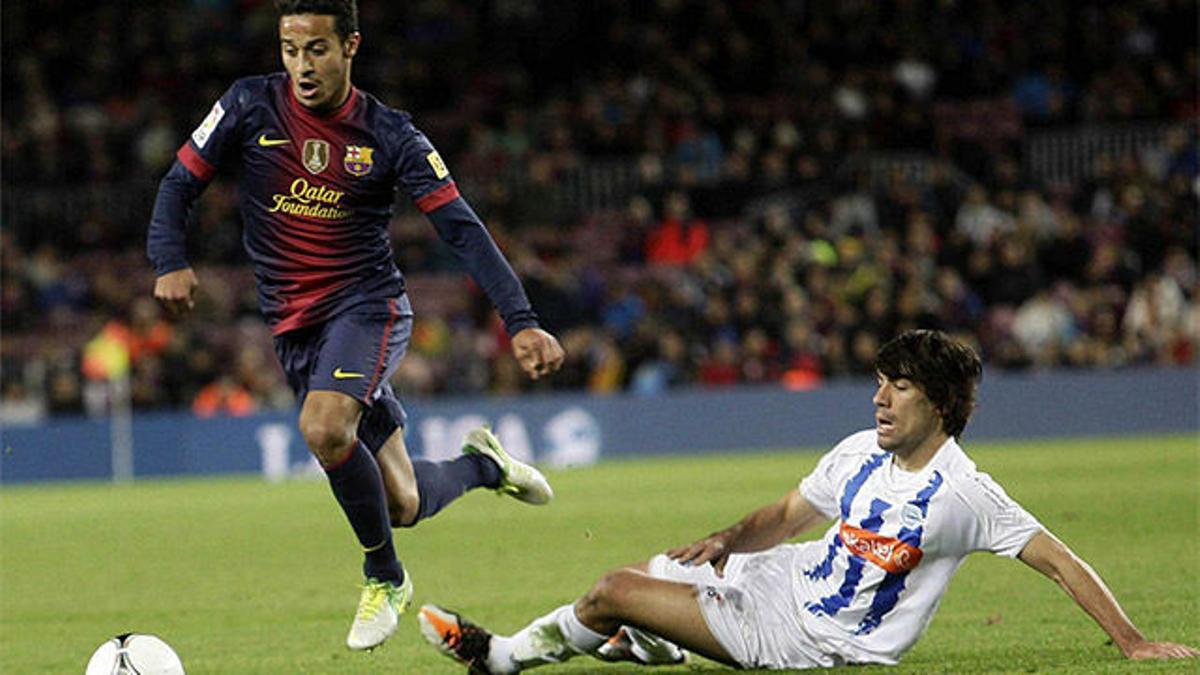 The idea that Thiago Alcantara could return to Barcelona is gaining more traction every day. As soon as Bayern Munich made the player available for transfer, Barcelona have been considering a move for the Spanish central midfielder. With Andres Iniesta now in Japan, it's an area of the team which needs improving this summer.
Ernesto Valverde would love to have someone at the level of Thiago to call upon in his midfield. The Spanish international encapsulates the spirit of how Barcelona like to play, a style which appears to be disappearing from the academy recently.
Thiago is a proven talent at the highest level. That's something which can't be said of Barcelona's other signing, Arthur, who no one knows how long it'll take for him to adapt to European football.
Aside from his obvious talent on the pitch, he's also someone who would slot right in with the current squad. The biggest names in the dressing room have asked that Josep Maria Bartomeu personally takes charge of the deal.
The Spanish nucleus of the squad have told the club's president that a player such as Thiago would be ideal because of his knowledge of Barcelona's system and his undoubted ability.
The only problem is the price, although that might not turn out to be the case. Bayern want to sell as they look to remodel their squad and are open to negotiation.
This means that a deal could suit all parties as the German club is unlikely to ask for an astronomical fee. At the moment Bayern say they would consider €70m but they're aware that this price is likely to put off most interested teams. As such, Bayern are willing to lower that price if a footballer going the other way was included in the deal. That player would be Lucas Digne.
CHANGES
The German side need a left back to serve as a backup to David Alaba. The former Valencia full back, Juan Bernat, is another player who will leave the club this summer.
Digne, at 24, is still a young footballer with a lot of potential. However at Barcelona the Frenchman has found his development halted by the fine performances of Jordi Alba. Digne would still fetch a decent fee in the current market and Juventus are also interested in him. Barcelona believe they could get somewhere between €15m and €20m for Digne.
For this reason, the €70m that Bayern are asking for could drop to €50m if Digne is part of the deal. That €50m could even be reduced to around €40m, which for someone as talented as Thiago, would look like very good business for Barcelona.
From a financial point of view, it's an affordable deal and even more so in the current market where fees are vastly exaggerated.
Thiago would love to return to Barcelona where he'd have an important role to play. This is in stark contrast to his situation when he left the club to join Bayern in the first place.
At that moment in time he was in the shadows of Xavi Hernandez, Andres Iniesta and Cesc Fabregas. Thiago left for Germany so he could develop into an elite footballer and at 27 years old, now would be a great time for him to return.