Bartomeu: Messi's contract's been signed by his dad and we'll do the photo soon
The Barça president says he has no doubts about Messi's renewal
A deal was agreed in June but it has still not been rubber stamped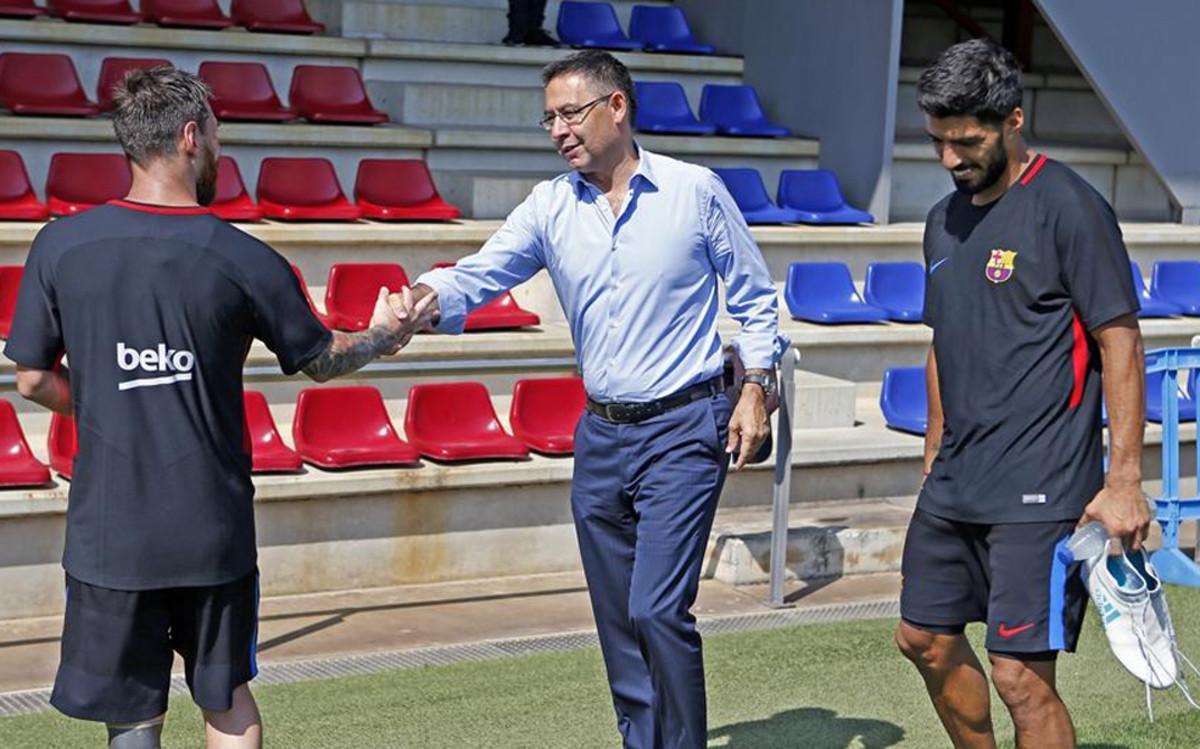 Lionel Messi's contract renewal is a matter of concern for Barcelona fans, but president Josep Maria Bartomeu insists: the Argentine will continue at the club, as was announced in July.
What's going on with Leo Messi's renewal?
It's all agreed and signed. There are three contracts. One with the Messi Foundation, which is signed with the president of the Foundations and the player's brother. There's an image rights contract with Messi, which is father has signed, who is the administrator of his company, and the employment contract, with his father has signed, who has the power to do so.
What's lacking then?
That Leo arrives and we have the official photogrpah and the protocol of the signature. The contract's signed, it's valid from the month of June, from June 30, the same day that he got married, curiously. It's been audited because it goes into the accounts for last season. The renewal is included in the accounts for the closing of this season. There are no problems. It's just the protocol of the signature. We're relaxed.
Why not before?
We've had schedule problems. Now, he's back on Sept. 6 or Sept, 7m we play on Sept. 9. There are a lot of games. We will find the moment.
There's not been time since the end of June?
Two months have gone by. He got married on June 30, then when he came back he went to Japan, then there was the tour. Then he came bach... ahhh... what happened? There was the Super Cup, then La Liga started, the trip to Monaco. We will find the moment.
Within a month?
I hope so....
People are worried...
Well, they shouldn't be. There's been a lot of noise but they can be calm.
Maybe because he seems sad playing...
I don't see that. Focused, yes, very. I saw him the other day on the trip to the UEFA event. He was relaxed, happy. We speak regularly with the players. They are all happy. [Jordi] Alba was saying it today, there's alarmism. I'd say there's pessimism. It's OK. There's a good team and we're aspiring to win every trophy, like each year.
And how's Andres Iniesta's renewal?
It's ongoing. He has a contract still. Andres should retire at Barcelona.