Bartomeu: Barcelona want PSG's Verratti and he wants to come
Barça president Bartomeu confirms to SPORT the club's interest in Verratti
However, he admitted that PSG are unwilling to negotiate the sale of the player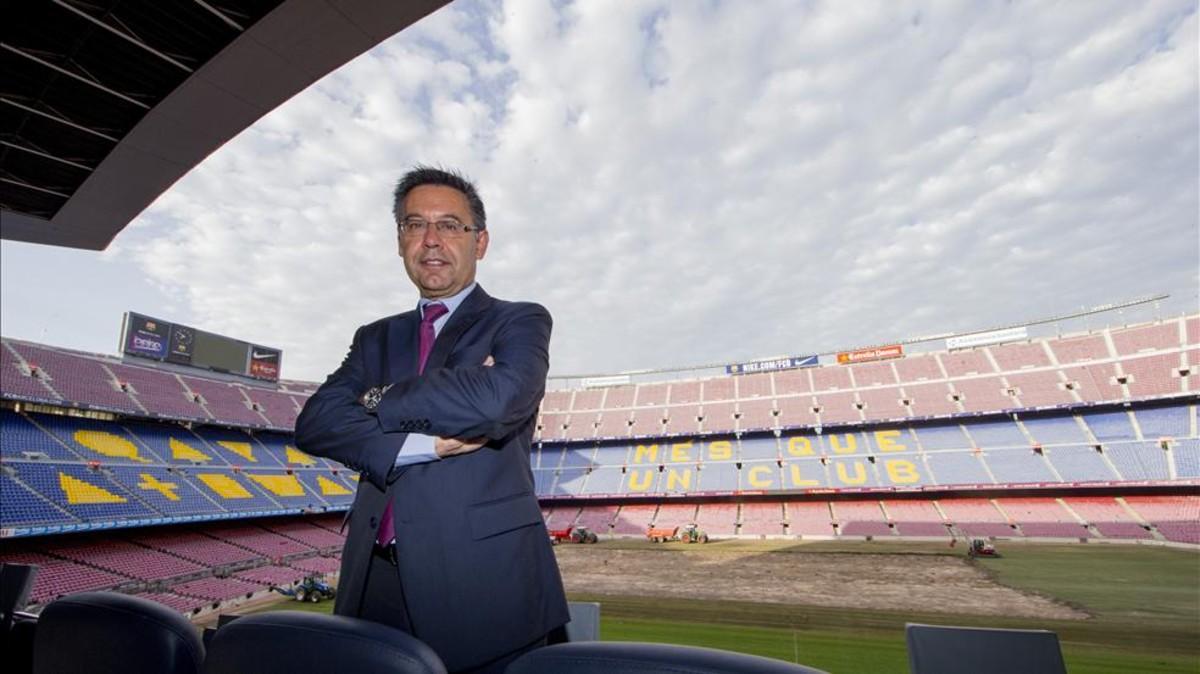 Barcelona president Josep Maria Bartomeu didn't hold back when asked by SPORT about the club's interest in Marco Verratti. He confirmed they want the Italian midfielder, but also conceded it's a difficult -- if not impossible -- deal to do. He also spoke about Lionel Messi's recent contract renewal.
Messi's contract renewal, then: how did it go?
It was expected news. An era began in football in 2008 when Pep Guardiola took charge and it will continue. It's an era of success, with Messi as the leader and with us for another four years we remain optimistic.
The trident are all renewed...
They're star players, players that everyone wants. Obviously they have calls from half the world and that we've tied them down until 2021 is something to be happy about. It doesn't mean we will win titles, but it guarantees we'll have a good time.
Did you pay Messi a bonus for his new deal?
That's a normal thing. I won't explain the details of the contract, but it's true that when certain players renew, depending on their importance, they get a renewal bonus.
How many times did you speak with Leo during the process?
We've been speaking, but with Leo the conversations are mainly about football.
Did he ask you to build a competitive team?
No. It's an urban myth that players ask for managers or players. It's a lie.
You didn't go to his wedding -- no invitation?
No. It's normal that he invited friends of his age and they have a great time.
Would you have liked to have gone?
I would have gone, but the wedding was in Argentina, in Rosario. The directors aren't friends with the players. Each person has their role and it shouldn't be mixed. I'm in a tie, the players are in shirts.
Why do you think signing Verratti is mission impossible?
Verratti is a player we like.Robert [Fernandez] wants him to come, as do [Ernesto] Valverde and Pep] Segura. And we know that the player wants to come to Barca. The problem is that PSG have now told us they don't want to negotiate. The fact there is no release clause is a problem because you can't go there and sign a player. For that reason, if the club don't want to sell, as is the case here: 'we don't want to sell, we don't want to sit down with you, we will talk about whatever you want, but not about Verratti.
So, Plan B?
Robert and Valverde are now thinking about other [options]. As of today, it's been impossible, but the market is open until August 31.
Can you guarantee a star signing?
I can't guarantee anything because it depends on the market and how negotiations go. As of today, though, PSG do not want to negotiate.
You said a player would come that would incite excitement. Have things changed?
Players that come will always excite me. The opinion of the socios and the media may be different. Two or three players will come, one will be promoted from Barça B and things continue to happen. The tour will be an important moment. All the players will go, as will some from Barça B and Valverde will choose who stay, who doesn't and who we loan.