Barcelona's transfer plans for the winter market
The club are looking at the German market to find a 'Coutinho replacement'
Julian Brandt (Leverkusen) and Max Meyer (Schalke 04) are on the agenda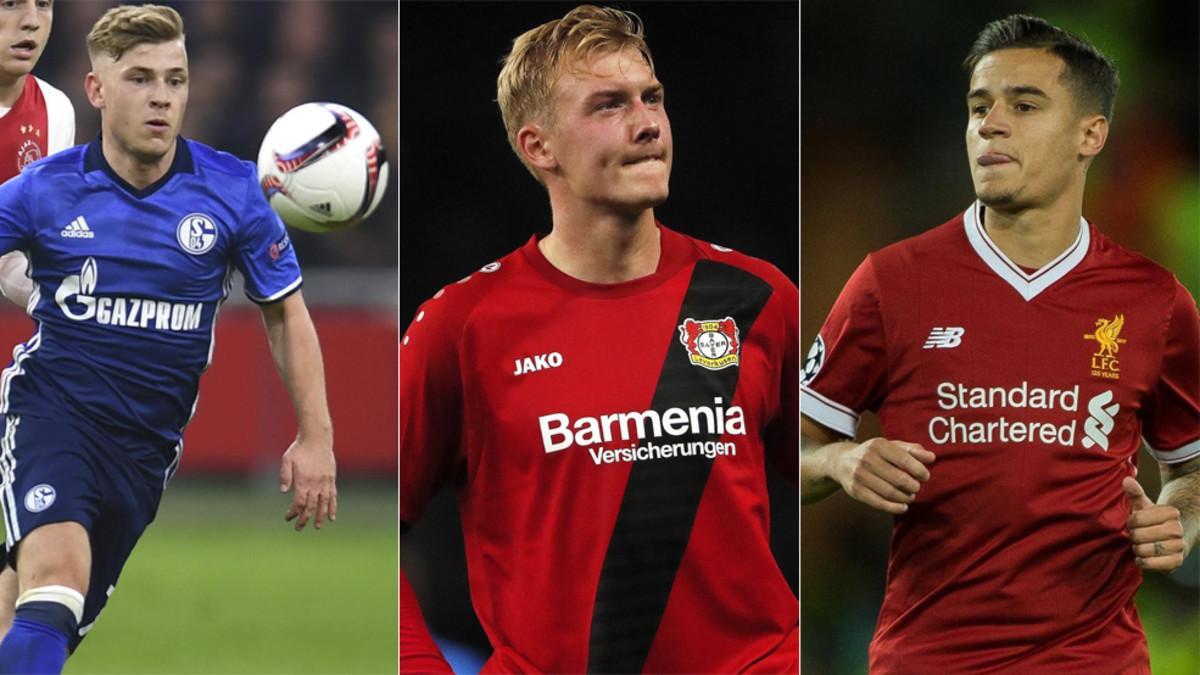 FC Barcelona are working on their winter transfer plans. Robert Fernandez and Urbano Ortega went to Germany, where there are some specific targets they wanted to watch. They went to Leverkusen vs Wolfsburg to watch the talented Julian Brandt. The 21 year old was formed in the Wolfsburg academy and moved to Leverkusen three and a half years ago for 350,000 euros.
The German international with a contract to 2019 usually plays in attacking midfield, moving frequently to the flanks, and has a release clause of nearly 40 million euros. Last season the Bundesliga website hailed him in an article and called him a future Ballon d'Or contender.
BAYERN CLOSE
Bayern Munich have been in advanced negotiations over his signing for next season, so Barcelona know it will not be easy to take him. Another Bundesliga player, Max Meyer, of Schalke 04, is an option too. The 22-year-old has a contract to 2018 and plays in attacking midfield too. His signing seems more simple than that of Brandt.
PROFILES
Brandt and Meyer fit with what Barcelona want. The club have looked at the people around them in personal and professional environments and both have passed the first filter. They can also play in the Champions League from January onwards.
However Barcelona are not losing sight of their prime objective, Philippe Coutinho. The Brazilian is not ruled out but the numbers (around 130 million euros) make other options more accessible.
In that sense the German market is interesting with the above players offering similar profiles to Coutinho, although logically, at a much more accessible price. Barcelona's priority is reinforcing the team's attacking line, as we saw in the summer market.