Barcelona's plans for replacing departing U19 coach Victor Valdes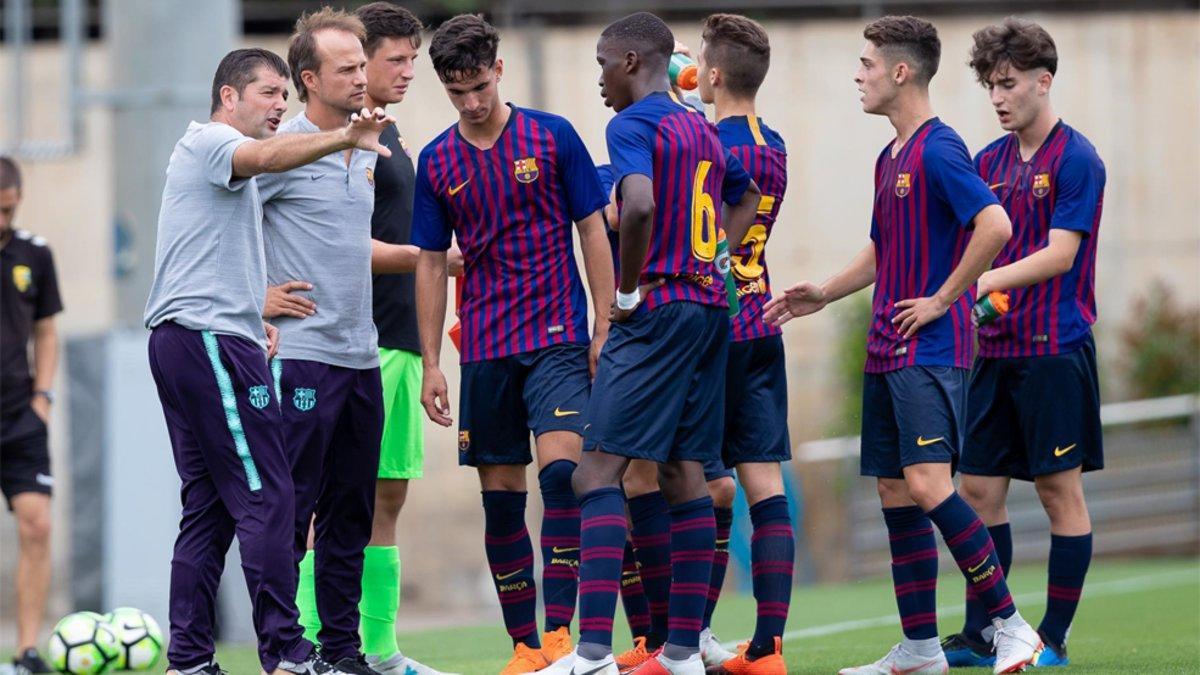 Franc Artiga, currently with Juvenil B, is the favourite to take over from Valdes
There have been a lot of calls and a lot of movement at Barcelona's training ground over the last 24 hours. The club announced on Friday that Victor Valdes would not be on the bench for the U19s on Monday and his dismissal is expected to be confirmed on Monday.
The discrepancies between the club and the coach were evident and public following a conversation with Patrick Kluivert a few weeks ago. Kluivert, the director of youth football at the club, is clear on his job and doesn't want anyone stepping out of the line established by the club. For that reason, he advised Valdes to return to 4-3-3. Valdes didn't take it well.
Quim Ramón and Alberto Encinas, Valdes' assistants, are in charge of Saturday's game against Gimnastic while a replacement is sorted. Valdes has already said goodbye to the players.
Barça are looking for a substitute and the best placed at the moment is Franc Artiga. The current Juvenil B coach is well thought of in La Masia and was the favourite to take over the Juvenil A team before Valdes' appointment. Now he will finally get the chance he deserves with one of the best U19 squads in recent years.
Artiga has already worked with players like Ilaix Moriba and Nico Gonzalez, so his adaption should be good.
The vacancy left by Artiga at Juvenil B will be filled by Oscar Lopez. The former left-back returned to Barça two years ago from Badalona as the assistant coach for Juvenil B. Now he will get the chance to be the No.1 coach for the first time.
Another option looked at by the club was Sergi Mila. The current Cadete A coach is tipped for a bright future and a promotion would not be a surprise. All these decisions should be made next week.