Barcelona will appeal Dembele and Araujo bans
The club are not happy with the suspensions for the duo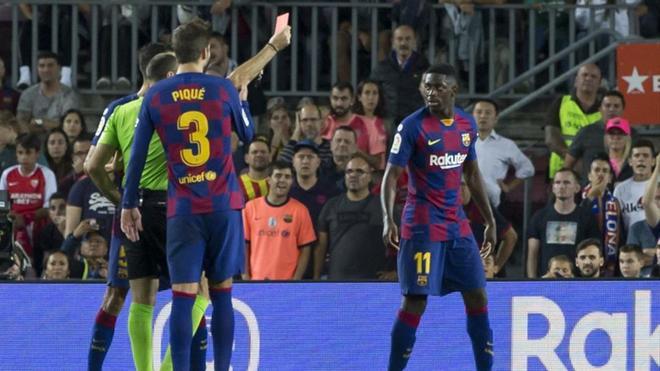 FC Barcelona have decided to appeal the suspensions given to Ousmane Dembele and Ronald Araujo from the 4-0 win over Sevilla.
Dembele told the referee: "Very bad, you are very bad," and was shown his marching orders in Barca's 4-0 win, with the competition committee handing him the minimum two game ban That sees him miss out on the clash at Eibar then the Clasico against Real Madrid.
Meanwhile defender Ronald Araujo has been suspended for one game after he was dismissed - wrongly - for a foul on Chicharito.
Barcelona home Dembele's ban can be lowered to one game os that he plays against Real Madrid. One positive is that Ansu Fati will not go to the U17 World Cup, and can cover for the Frenchman's absence.