Barcelona train at their hotel ahead of Chelsea clash
They worked in the gym on stretching and mobility before the big game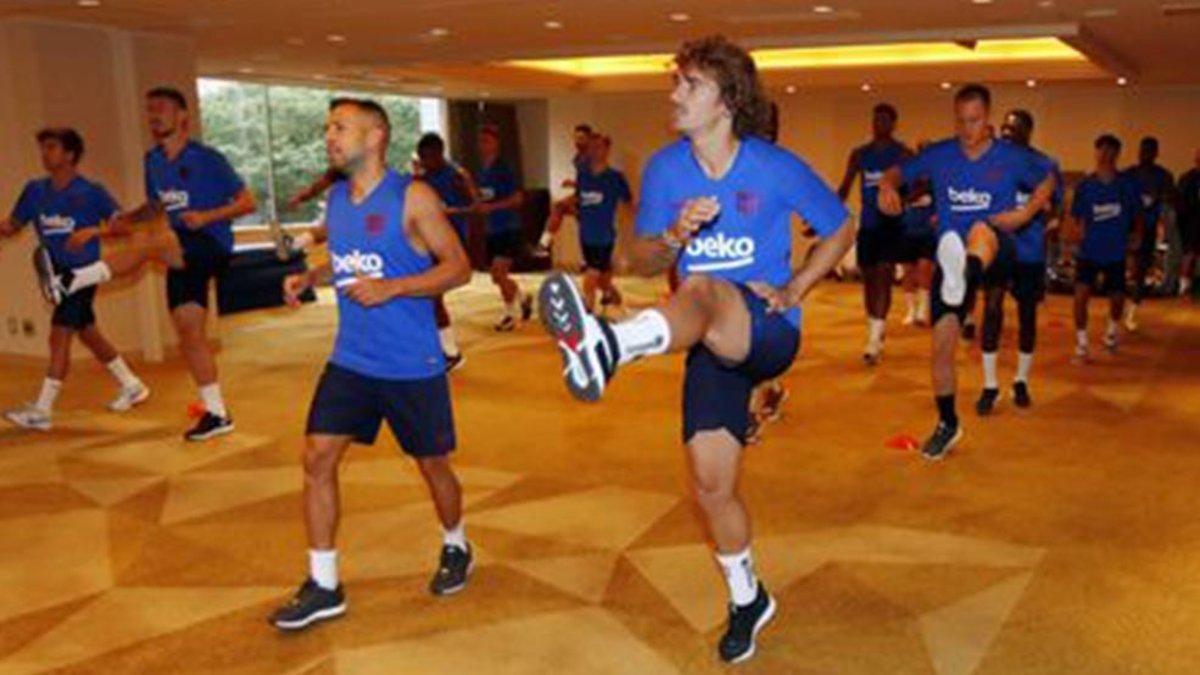 Ernesto Valverde's 26 man tour squad trained after landing on Sunday in Japan, following a 13 hour flight.
Rakuten welcomed the Barca expedtition who are there for the Rakuten Cup.
Barca went to their hotel in Tokyo to sleep and on Monday morning trained in the gym there, working on mobility and stretching after their long flight, in the hotel gym.
On Monday afternoon they will train on the grass at the Machida Zelvia Stadium, where they face Chelsea in their first pre-season clash.