Barcelona suffered their worst nightmare in 1931 at San Mames
Barcelona were smashed 12-1 by Athletic, their record heaviest defeat of all time
Athletic's Bata scored seven goals. Llorens, Barcelona's keeper was hammered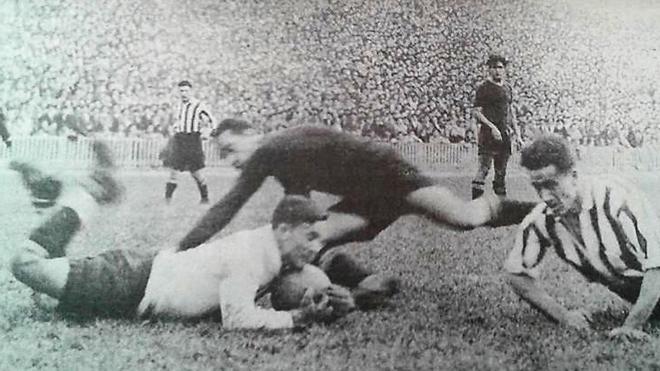 There is one result in Athletic Club vs FC Barcelona history which stands out from the rest. A 12-1 win for the Basques on February 8, 1931 at the San Mames.
According to the media at the time, Athletic were in great form, Bata scored seven goals, while injuries to Marti and Roig hampered Barcelona.
Goalkeeper Ramon Llorens was given a pasting too. La Rambla de Catalunya, one of the papers at the time, wrote: "Llorens is absolutely culpable for goal No 5 and another error in the 38th minutes, led to the sixth."
La Veu de Catalunya wrote: "Llorens did not even try to save the last three goals", referring to the fourth, fifth and sixth.
There is another element to the story too. Barcelona's squad were not happy with Gaspar Roses' board and wanted better payment. Some said they were 'striking' at the San Mames to put pressure on the coach. Other players did not head to Bilbao for various reasons, like Mas or the star at the time, Samitier.